Summer Japanese Course for Children & Young Adult 2021
A great way to help your child experience Japanese culture and make new friends
Looking for Summer Japanese Courses for your Children in Tokyo in 2021?
Our summer Japanese lessons for children are a great way to help your child experience Japanese culture and make new friends so they can enjoy their summer in Tokyo.
Classes will take place June 21st – August 27th(Monday, Tuesday, Wednesday, Friday)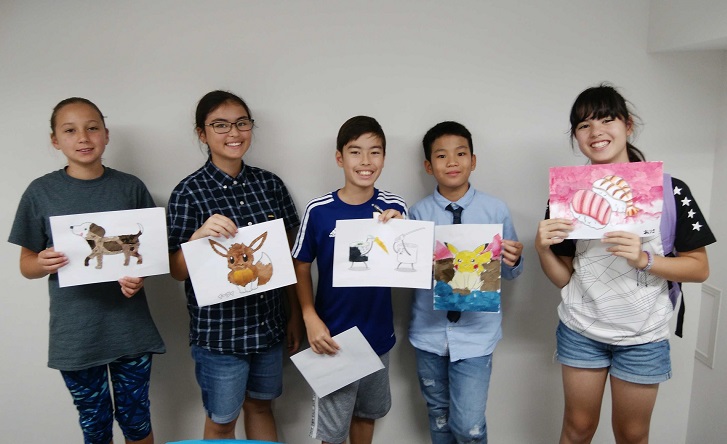 Our Children's Japanese class focuses on 4 key skills to learn Japanese.
Reading
Writing
Listening
Speaking
For each 50 minute class session – there is an even mix between each of these four skills through an "interweaving" learning approach. This allows your child to keep their brain active and retain more knowledge through inter-related skills practice.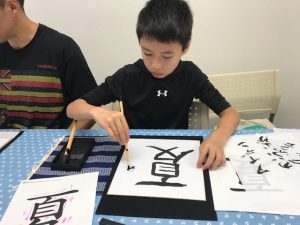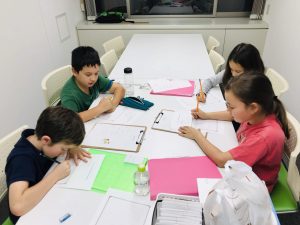 Details – In-person lessons
Class: 7-10 Years Group / 11-15 Years Group
※Depending on the level of your child, we will suggest the most suitable class for him/her.
Schedule: Monday, Tuesday, Wednesday, Friday, 100 Minutes a day – 2 X 50 Minute Sessions 
Time:  9:10-11:00 
Lesson Fee: 1 session = 100 minutes(Valid period : The first lesson day to August, 27th, 2021)
   8 days: 44,800 yen
 16 days: 86,400 yen
※If you would like to have more than 17 sessions, please let our staff know.
※1 session can be changed to 1 private lesson (50min).
Contents: 
7 – 10 years group
・Vocabulary and Conversation
・Activities (arts and crafts) ※once a week
11 – 15 years group
・Grammar and Conversation
・Activities(Presentations on Japanese culture and society)※once a week
Notes:
1) Each class is stand-alone and and he/she can reserve the day of your choice on the reservation system.
2) Courses will be open if a minimum of 2 students are enrolled. Classes have a maximum of 8 students. If 
3) If by the time the course starts ( or any time thereafter ) you are the last remaining student due to other students withdrawing from the course as of Thursday of the week prior – We will reduce the hours of the course (starting from the following week) from the Group lesson (100 mins) to a Private lesson (50 mins).
*If there are new applicants, they may start the course in the middle of the week. In that case, the Group lesson (100 mins) will be provided from the day instead of the Private lesson (50minues)
4) After school Kids course will be in summer holidays from June 21st, 2021 to August 27th, 2021. 
Cancellation Policy:
Students must notify us of any cancellations by 6:00 pm on the day before the lesson. The lesson can then be rearranged for another time. If the student cancels after 6 pm on the previous day, it will be counted as a late cancellation and the lesson will be counted as used.
*If you cancel by 6:00 p.m. on the previous day, you can reschedule for another date within the validity period. Cancellations and changes should be made through the reservation system.
If you're interested in, please fill out an inquiry form here
Looking forward to your application!