Back to blog
10 Michelin-starred Restaurants in Azabu and Roppongi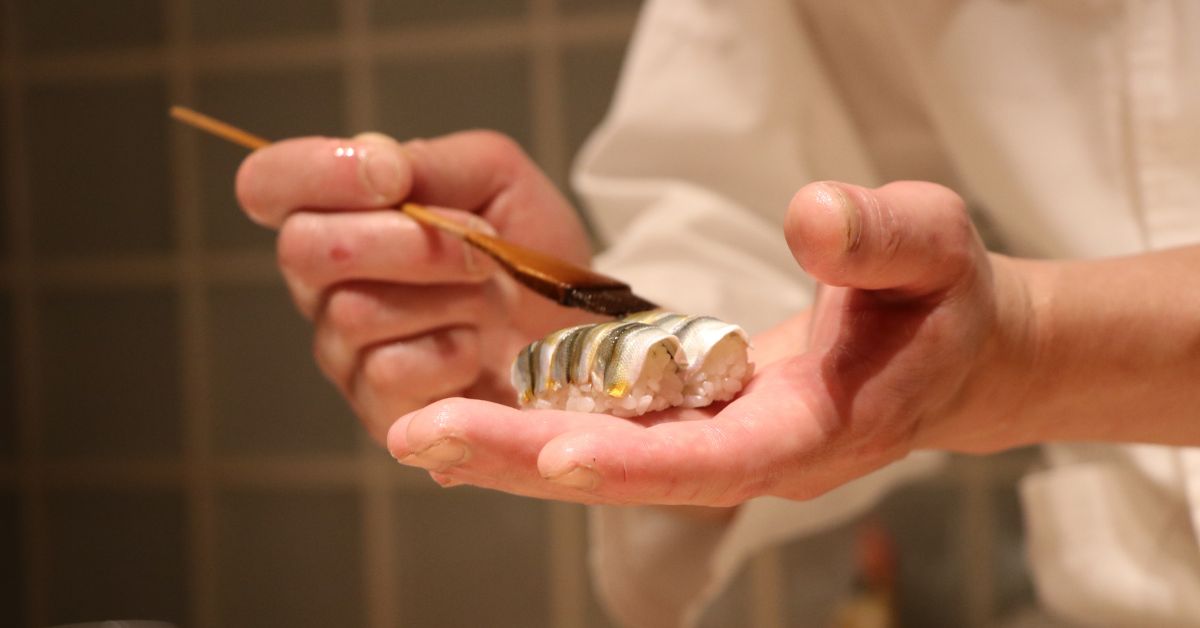 Japan is home to the highest number of Michelin restaurants in the world, with Tokyo having more Michelin-starred restaurants than any other city.
If food is high on your list, Azabu-Juban and Roppongi are great areas to consider. These upscale neighborhoods in the Minato Ward are concentrated with prestigious dining destinations. With a mix of old and new fine dining ranging from traditional kaiseki and omakase to Western-style eats, they're the perfect place for you and your family to go for an exciting celebration. Think wedding anniversary, birthday dinner — or just another date night.
The annual Michelin Guide Tokyo version will be released this fall in October. Prepare that by checking out these Japanese Michelin-star restaurants near Azabu-Juban and Roppongi. We recommend making a reservation in advance as most establishments don't accept walk-ins.
We're introducing restaurants that have achieved their Michelin star awards and those that have maintained their stars. We'll separate the restaurants by the number of stars the restaurants have been awarded.
Jump to:
3-star Michelin Restaurants in Azabu and Roppongi
Being awarded three Michelin stars is the highest accolade a restaurant can receive. To earn a three-star means a restaurant has "exceptional cuisine" and is "worth a special journey."
1. Kawadoki
Kawadoki maintained two Micheline stars since 2009 before achieving three stars in 2020. Owner-chef Toshiya Kawadoki fuses Japanese and European cuisine and only picks seasonal ingredients. His commitment is seen through his daily routine: every day, Kawadoki himself will head to the market to hand pick the fresh. produces. His signature truffle rice, a dish made in a clay pot and mixed with seasonal truffles, is not to miss.
Location: 2-7-2 Azabujuban, Minato-ku, Tokyo
Website: azabukadowaki.com
2. Kanda
Kanda has achieved three Michelin stars 13 years in a row. After various experiences in France, Tokushima, and Akasaka, chef Hiroyuki Kanda has picked up diverse cooking techniques. Now, he's incorporated his own unique touches to each dish, drawing out the natural flavors. The owner also based his signature flair based on his experience in Paris: he uses caviar and truffles. At the same time, he ships local ingredients from his hometown, Tokushima.
Believes that no size fits all, each menu is curated to individual preferences.
Location: Toranomon Hills Residential Tower 1F 1-1-1 Atago, Minato-ku, Tokyo
Website: www.nihonryori-kanda.com
2-star Michelin Restaurants in Azabu and Roppongi
A restaurant awarded with 2 Michelin stars means, "excellent cooking, worth a detour"
1. Usukifugu Yamadaya
Now continuing to its third generation chef, Usukifugu Yamadaya (臼杵ふぐ 山田屋 ) specializes in serving tora fugu, a Japanese pufferfish with the poisonous properties that require chefs to have a license to cook it. The restaurant is a branch of a restaurant in Usuki, Oita Prefecture, a place known to be the "home of fugu".
The fugu sashimi is served with ponzu, both shipped from Oita.
Location: B1F, Fleg Nishiazabu Vierge, 4-11-14 Nishiazabu, Minato-ku, Tokyo
Website: www.usukifugu-yamadaya.jp
2. Édition Koji Shimomura
Chef Koji Shimomura moved to France in 1990 to train at multiple highly-famed establishments before opening his own French cuisine restaurant, located on the ground floor of a skyscraper directly connected to Roppongi-itchome Station. Shimomura uses traditional French cooking techniques t create elegant dishes. Unlike a lot of Western dishes, the taste does not depend on the fat and sugar contained in butter and cream.
His signature dish? A seaweed-flavored oyster cooked in seawater.
Type: French
Location: 1F, Roppongi T-Cube, 3-1-1 Roppongi, Minato-ku, Tokyo
Website: www.koji-shimomura.jp
3. Sukiyabashi Jiro Roppongi Branch
A branch of the same name in Ginza, this restaurant run by Takashi Ono, the second son of world-renowned sushi master, Jiro Ono. Takashi upholds the tradition of the restaurant by maintaining the simplicity of a nigiri-only restaurant. Ono draws out appreciation for nigiri through daily activities in preparing the restaurant. Every day, he would go to the Toyosu fish market to seek out seasonal fish and catch of the day.
Location: 3F, Roppongi Hills Residence B, 6-12-2 Roppongi, Minato-ku, Tokyo
Website: www.sushi-jiro.jp
4. Seisoka
Based on the tradition of chakaiseki, which is a tea ceremony carried out prior to the course meal, Seisoka finds a way to incorporate four seasons into its dishes. It uses both antique and modern serving dishes that the chef himself chose to pair, and the interior is made to ooze a contemporary feel.
Location: 4-2-34 Minamiazabu, Minato-ku, Tokyo
Website: seisoka.com/
5. Higashiazabu Amamoto
Reservations get very competitive in this omakase restaurant, with several months of booking usually required in advance. But the limited counter-only seats makes up for the close proximity you'll have with the chef, making the entire dining experience intimate and more special.
The menu is dependent on the freshest and best catch of the day. If you get a chance to dine here, make sure to pay attention to the signature sushi rice, where Chef Amamoto uses brown sugar syrup with vinegar to sweeten the flavor. Carrying the teachings of his previous mentors that told him "Masamichi, have courage", Amamoto continues to explore how to make sushi in an even more remarkable taste, while adding his own playfulness to it.
Location: 1-7-9 Higashiazabu, Minato-ku, Tokyo
Website: higashiazabuamamoto.com
1-star Michelin Restaurants in Azabu and Roppongi
Even getting a star is a huge achievement for a chef. Here we take a look at some of the "high-quality cooking, worth a stop" Michelin restaurants in Azabu and Roppongi.
1. Ten Yokota
Chef Shogo Yokota retains traditional Edomae techniques while pursuing new tastes and creativity. The tempura, notably the Shiba shrimp and anago, is fried using sesame oil. For the full experience, opt for the seasonal tempura course.
Type: Tempura | Japanese
Location: 2F, Cadre Motoazabu, 3-10-5 Motoazabu, Minato-ku, Tokyo
2. Principio
A cozy Italian restaurant with a family-like atmosphere, you wouldn't have guessed that it's awarded a Michelin star. Chef Negishi who trained at Aroma Classico, another renowned Italian restaurant in Minato Ward, made charcoal-grilled meat dishes the restaurant's specialty. The meat is grilled slowly for about an hour over charcoal. Besides that, expect handmade pasta with simple but refined flavors.
Type: Italian
Location: 2F, Azabujubankan, 2-4-8 Azabujuban, Minato-ku, Tokyo
Website: www.principio.net
3. Nishiazabu Otake
Owner-chef Tetsuya Otake opened Nishiazabu Otake in 2017, which won a Michelin star in 2022. The restaurant offers Japanese kaiseki-style banquets, with a focus on using seasonal, simple ingredients.
Type: Japanese cuisine
Location: 1-4-23 Nishiazabu, Minato-ku, Tokyo
Website: www.nishiazabu-otake.com/
Want the full list of Michelin restaurants in Tokyo? Check out the official Michelin website.