About Coto Japanese Club
From basic Japanese phrases to business conversations,
we help you reach your Japanese target for your next big move — no matter where you start.
At Coto Club, we provide high-quality Japanese language lessons as a service that matches the utmost standard. We take pride in building a welcoming environment for students to achieve their learning goals and develop their personal study plans.
This is our biggest differentiation at Coto Club: with customized lesson plans, small class sizes, and attentive support, we make learning Japanese enjoyable. In other words, we make learning Japanese something you look forward to.
And to this, we put a strong focus on creating a relaxed atmosphere in our Japanese classes. We aim to make our courses both fun and result-oriented.
You will receive extensive guidance from our staff who, rather than exclusively seeing you as a student, will immediately welcome you as part of our community. After all, we strive to foster a strong bond while helping you reach your language target. You will connect with like-minded international residents of Tokyo dwelling in similar fields and passions. In fact, many of our students maintain genuine, long-lasting connections with our teachers and their classmates even after the course ends.
Our professional instructors, with years of teaching experience under their belt, are motivated to provide personalized feedback and consultations. Whether you're a well-seasoned Japanese learner or a beginner with no Japanese experience, we aim to not simply teach, but help you design your lesson based on your needs and objectives.
We've been teaching Japanese to international residents in Japan for more than 20 years — and still we continuously improve our educational services and curriculum.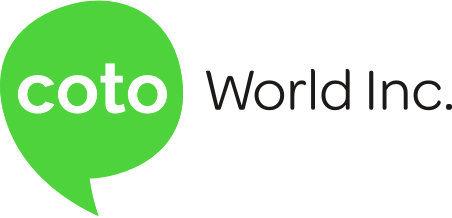 ---
Coto World Inc. is a parent company of Coto Japanese Club school. Coto offers language instruction to help provide better communication skills and career guidance support to all our international residents in Japan, who come from a wide and diverse range of backgrounds.
Our goal is to help build a society where everyone can create their own path while being true to themselves; happily calling Japan, their new home. Therefore, our objective is to give our very best effort to help these people who have chosen Japan as their place of residence, to maximize their abilities and live an enjoyable life here.
Schools and services
Want to take your Japanese to new heights?
We have a range of courses to suit all study goals.