Back to blog
2nd Anniversary Campaign: Donation Voucher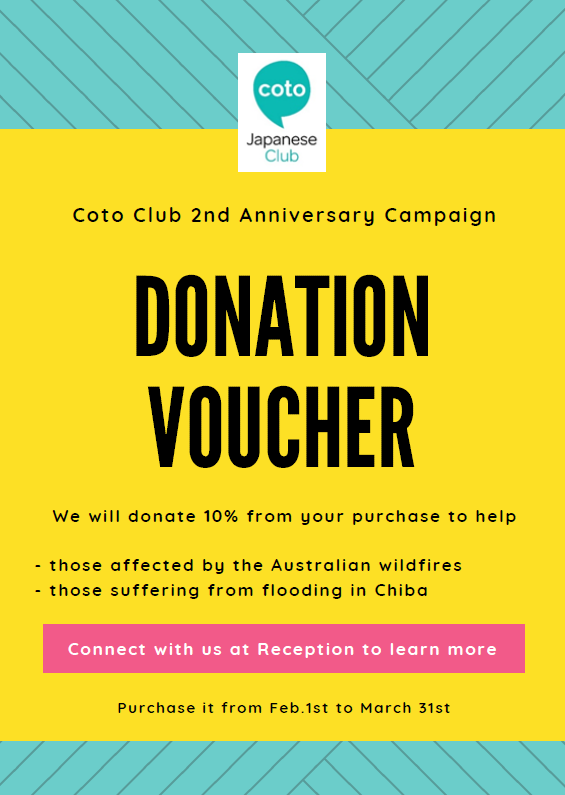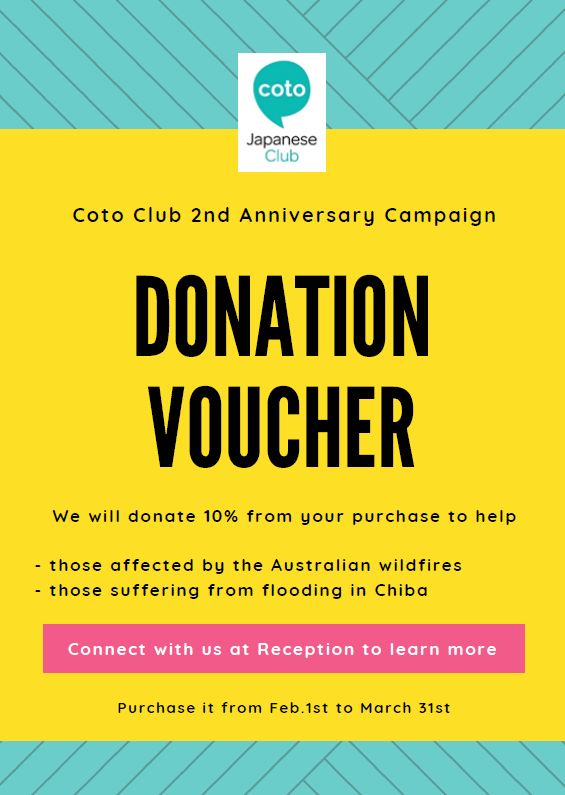 In February 2020, all of us from Coto Japanese Club will be celebrating our 2nd anniversary of the opening of our school. It is through all of your warm and kind support that we have been fortunate enough to celebrate this special day. We truly thank you all.
We have met many wonderful people these past years, and shared many joyful memories. Every time we see your smiles, we feel immensely happy that we are able to help make your life richer and better through teaching Japanese.
So it is with great gratitude and excitement that we are starting an anniversary donation campaign. We would be grateful if we could contribute to society through our activities.
We will donate 10% from your purchase to help
– those affected by the Australian wildfires
– those suffering from flooding in Chiba
Please feel free to contact us at info@cotoclub.com if you are interested.