Back to blog
5 Netflix Shows for Practicing Japanese at Home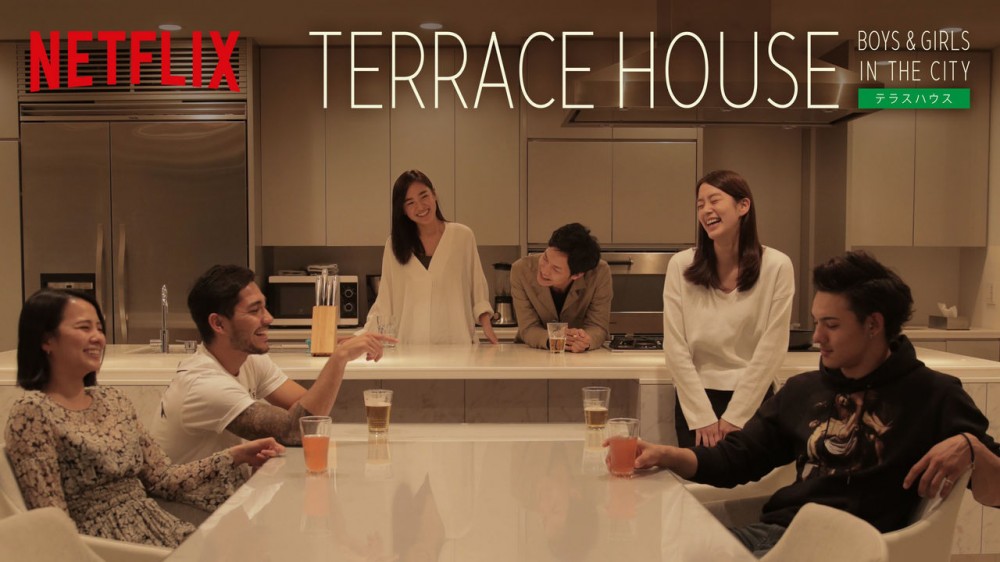 We know that now is a discouraging and fearful time with the COVID-19 pandemic going on, but we want to help you try to make the most of it! As many of you may know, Netflix can be a great resource for learning Japanese at home! 
And if you haven't yet, feel free to check out our blog post about a useful tool you can use for Learning Japanese through Netflix on our Coto Japanese Academy site!
In this blog we are going over 5 Netflix shows that we believe are great options for learning Japanese – all from the comfort of your living room! 
Let's get into it.
1) Terrace House
Of course this one made the list – where else on Netflix are you going to get more realistic and practical conversation Japanese than on Terrace House? 
If you haven't seen it yet, Terrace House follows 6 young adults – 3 men and 3 women – who start as complete strangers living in a house together in Tokyo. It follows their conversations, relationships, and most importantly – Drama! 
If you are looking to boost that practical Japanese conversation ability – Terrace House has you covered. 
You can read more about it here. 
2) Good Morning Call
Like Japanese highschool romantic dramatic comedies? Who doesn't. 
Edgy brooding male lead? ✅
Cute-but-ditzy female lead? ✅
A pilot episode with a plot twist? ✅
Good Morning Call has it all – and then some. When Uehara-kun and and Yoshizawa-chan accidentally move in together after being the victims of a real estate scam, the drama kicks in when they try to live together in secret while attending the same high-school. 
Originally a manga series, you can peep the wikipedia page right here.
3) Erased 
We are taking a slightly more serious turn here; Erased is about a young man who has the power to go back in time right before tragic events to stop them from taking place – like his mother's death. 
However Satoru's power doesn't send him back to just before his mother's death, but 18 years into the past. Why is this? You will have to watch it to find out.
Or read the wikipedia page like I always do 😀 
4) Switched
OK. Picture this: Freaky Friday, but in Japan.
But actually that's kind of what this show seems to be, except instead of a mother and daughter, it's the "pretty girl" and the "ugly girl" at a highschool – and the formerly "ugly girl" now refuses to switch back. 
On a more somber note, the show explores themes about depression and anxiety in adolescents in Japan, and you may find it insightful into understanding the mindset that many young Japanese girls acquire in junior and senior highschool. 
Wikipedia link for people who those who just want to read what happens right here.
5) Followers
A brand new Japanese drama to hit Netflix Japan – Followers explores the modern society social media's heavy impact upon it. 
It just started streaming last month, so season 1 is still ongoing – which means as far as we know there are no spoilers are online! 
But just in case there ARE and you really want to read them – here is the wikipedia link. 
THere you have it
5 options for some Netflix Japanese practice to help you learn Japanese at home. 
Stay safe!
At this time, Coto Japanese Academy is offering online Japanese courses for anyone wanting to study Japanese at home.
Check it out here.