Back to blog
A guide on getting your drivers license in Japan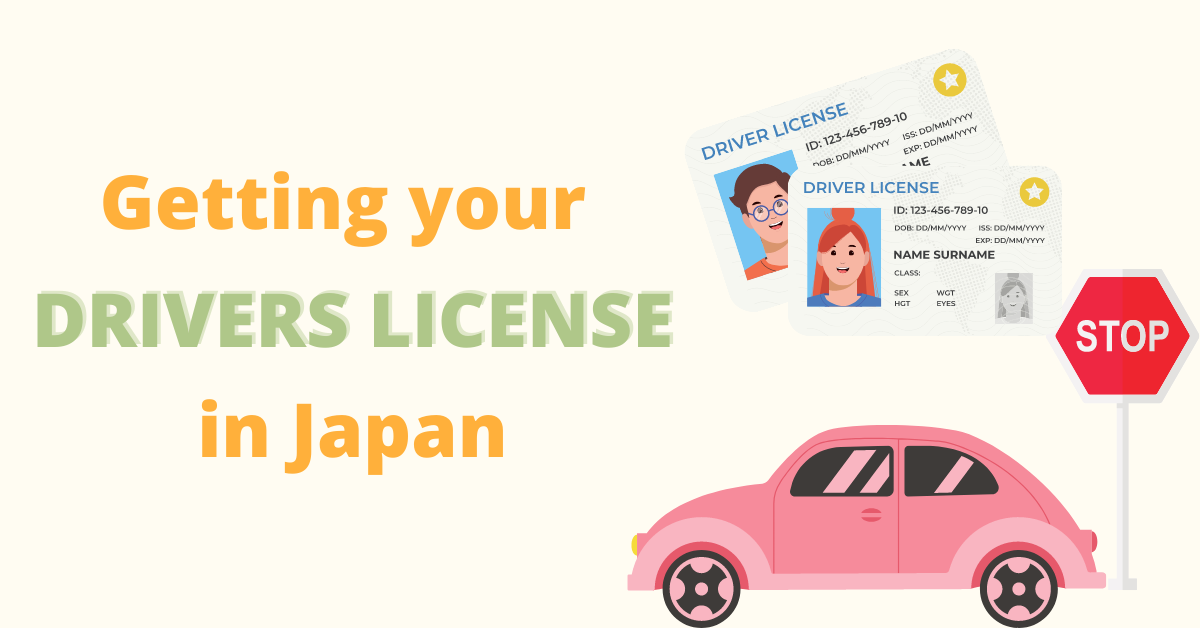 Tokyo is well known for its incredibly convenient public transport system that can take you anywhere with just trains and buses. But, if you're going further from the city, or want to go for a drive, it might be more convenient to have a driver's license.
If you're looking to get your license in Japan, you've come to the right place!
There are a few ways to get a driver's license, such as driving schools, driver's license bootcamp, "一発試験 (Ippatsu Shiken)" at the Driver's License Center, and switching from a foreign driver's license. Today we'll be introducing one of the most common methods: designated driving schools.
In Japan, there are many schools that now offer driving lessons in English. However, there is a key point to keep in mind of, which is whether the school is a designated driving school or unauthorized driving school.

Designated driving schools are authorized by the National Public Safety Commission, and fulfill a certain criteria. These schools can issue a diploma for you, which allows you to be exempt from taking the driving skills examination at the test site, which has a low passing rate. This also means that there is a certain format to the classes and process to get a license.
On the other hand, unauthorized driving schools do not issue diplomas, meaning you have to go through an additional exam. But, due to this extra step, unauthorized driving schools are a lot more affordable.
Let me take you through this process of a designated driving school:
1. Orientation & Aptitude Test
When you first enter a driving school, you will take an aptitude test after orientation. The purpose of this test is to predict and analyze your tendencies as a driver.
2.
Now it's time for the first stage of classes, which include driving lessons and lectures. This first stage teaches the basics of driving and road safety, and are all conducted within the driving school.
All students take 10hrs of lectures, but manual drivers have 15hrs of driving lessons, and automatic drivers have 12hrs.
Once you've finished all lectures and driving lessons, you will then need to pass a mock writing exam and a "見極め(mikiwame)" where the instructor assesses whether you are ready for the driving test.
3. Provisional License Exam ("Karimen" Learner's Permit)
After the first stage of classes, you are now eligible to take the driving and writing test to get a "仮免 or karimen" (learner's permit).
The driving test will be conducted within the driving school, and uses the point deduction system where 5, 10, or 20 points are deducted for each mistake made. In the case of severe mistakes, the exam can be discontinued.
The writing test is a 30min long True/False test with 50 questions and a pass line of 90%.
Once you pass both of these exams, the learner's permit will allow you to drive on actual roads instead of only inside the driving school. However, it comes with conditions: you have to stick a learner's permit plate on the front and back of the car, and you must have an eligible person sitting in the passenger's seat.
4.
You got your learner's permit, but guess what? More classes!
The second stage of classes prepares you for driving on the streets, instead of in the driving school's grounds.
All students must take 19hrs of lectures and 16hrs of driving lessons, regardless of whether they drive manual or automatic.
Again, once the lectures and driving lessons are done with, you will have to take a mock writing exam and "見極め(mikiwame)".
5. Driving Test
Hopefully you'll have passed both the mock writing exam and "見極め (mikiwame)", and be able to proceed to the driving test.
This driving test will also be conducted by the driving school, and it uses the same point system as the one for the learner's permit. The only differences are the contents and that it will be conducted on the streets.
6.
The last step is to take the written exam, but instead of taking it at your driving school, you'll have to take it at your prefecture's Driver's License Center.
This will be similar to the "karimen" exam, but it is 50min long and has 95 questions. 90 of these questions follow the "karimen" format, but the last 5 illustration-based questions are worth 2 points each. You will need to score 90% to pass
If you see your number on the screen after the exam, congratulations, you've passed the exam!
At a designated driving school, these 6 steps have to be completed within 9 months, and usually take around 1-3 months to complete, depending on your schedule and the availability of classes.
We hope this guide has helped, and good luck on getting your driver's license!