Back to blog
After Murakami – 5 Japanese authors that you can read in English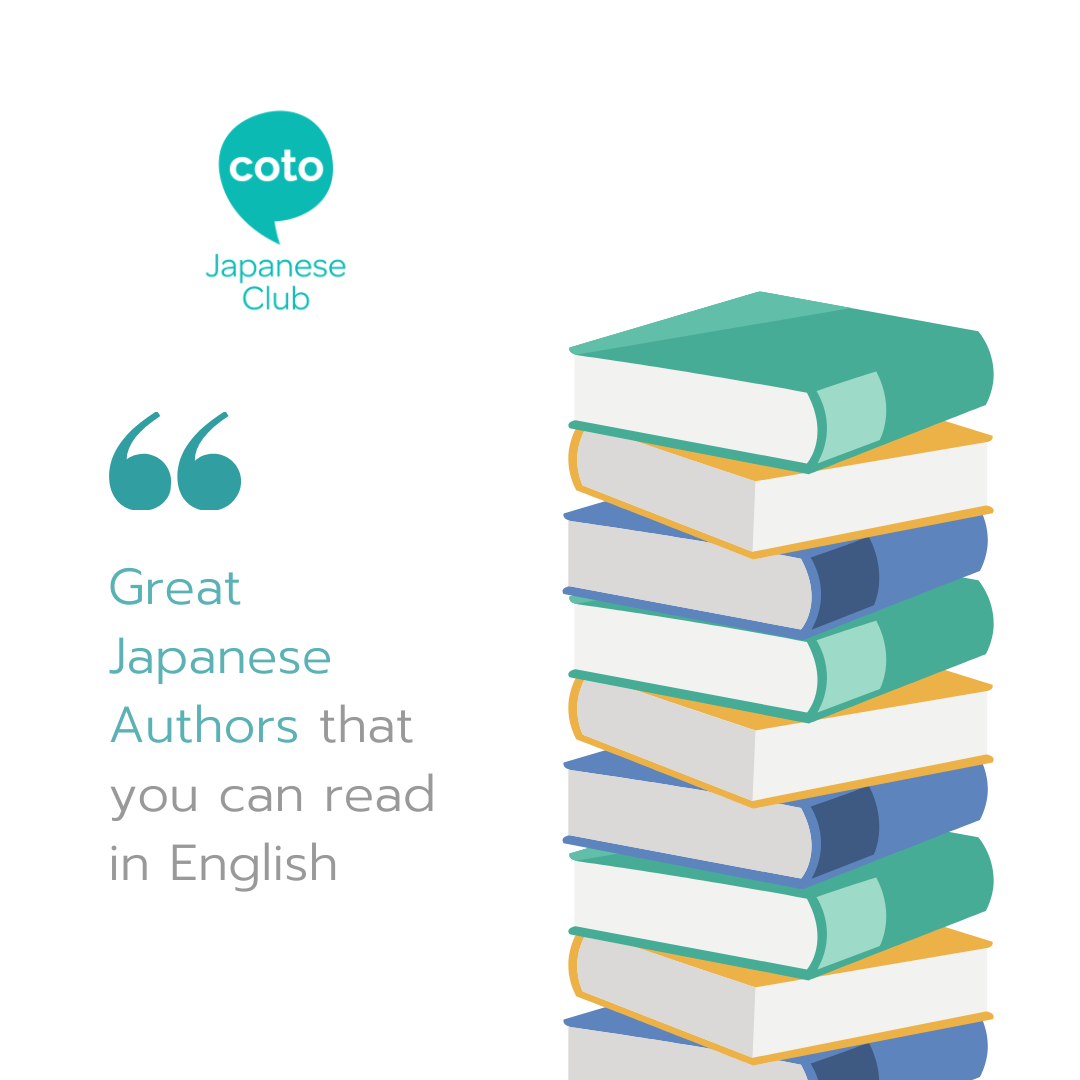 If you live in Tokyo and are a reader – chances are you might have read Haruki Murakami – known for his blend of magical realism and even science fiction – his books have been translated into over 50 languages and he is probably the most prolific and widely known Japanese writer.
In this blog, we would like to give 5 suggestions for other authors you can read that have had their works translated into English.

1. Mieko Kawakami – "Ms. Ice Sandwich"
Mieko Kawakami has won a litter of domestic literary prizes in Japan.  She regularly has anthologies – and we recommend that you pick up her novella Ms. Ice Sandwich – She also has other works such as the flower garden and Strawberry fields forever and ever.
Great for readers who are into short stories.  We recommend "Strange weather in Tokyo"

2. Sayaka Murata – "Convenience Store Woman"
Sayaka Murata has won many notable literary awards in Japan. Her first novel "Jyunyu (Breastfeeding)" won the 2003 Gunzo Prize for New Writers.  Her latest published work "Convenience Store Woman" has been translated into English and is quite popular right now.
In 2020, she has a new release called Earthlings that will be simultaneously released in both Japanese and English.

3. Hideo furukawa – "Slow Boat"
The first male on our list – similar to Murakami, Furukawa is both experimental and surrealist.    We recommend his novella "Slow Boat" It is kind of a homage to Murakami – so if you like Murakami – chances are that you will also like Furukawa.  Definitely check him out!

4. Shusaku Endo – "Silence"
Making this list due to the recent popularity of the Martin Scorsese film.  The author of Silence is best known for this work – and it is widely regarded as his masterpiece. Written in a "Diary Entry" style – the book follows a Jesuit missionary to 17th Century Japan.  We also recommend "Deep River" and "The Samurai"
5. Banana Yashimoto – "Kitchen"
Regarded as one of the finest Japanese authors – she has won awards both in Japan and outside of Japan.  The novel Kitchen follows the story of a young lady who struggles to come to terms with the death of her Grandmother.  Through the story – the protagonist discovers a love for cooking – and she finds direction in the Kitchen.
Other recommendations for her are "Goodbye Tsugimi", "Asleep", "Amrita" and the novella "Moonlight Shadow" which is often included in several editions of Kitchen.