Back to blog
Baseball in Tokyo- Our Top 4 apparel stores and getting your ticket
Baseball or "yakyū" (野球), is a cornerstone of the sport culture in Japan. It was adopted from the U.S. in the late 1800's. Since then, the game has had time to diverge from the American way and develop its own set of rules and traditions. This means that there are plenty of new things to learn, even for a veteran of American baseball. Some of these differences can be seen immediately when you go to the event yourself.
What to Expect
You can watch the "ouendan" (応援団) cheering section with their enthusiastic fans. Feel free to cheer with them as they hype up the players and the crowd. Get some sake from one of the "uriko" (売り子) beer girls, who distribute their drinks from kegs on their backs. It's a great way to experience Japanese "omotenashi" (おもてなし) or hospitality, at its finest. So where can you go if you enjoy baseball and want to show support for your team? A game would be the best place, and we can tell you how to get your tickets and secure your spot in the bleachers.
Grab Your Ticket
You do have the option of buying tickets at the gate, but be careful if you decide to do so. Chances are, you'll arrive ready to watch only to find that they sold out of seats a week ago. So if you want to make sure you have them well in advance, what other options are available to you? You can buy tickets for any stadium in Japan (with directions on how to get there) from the Japan Ball Tickets website.
Japanese Pro-Team official websites are also great for ordering tickets. This is a good option especially if you would like to see when and where specific teams are playing. Fair warning: the English clarity on the websites tends to vary across teams. Tokyo has two teams representing the city: the Yomiuri Giants and the Yakult Swallows. The Yomiuri Giant's website is especially well suited for English readers. Plus, you can have the tickets delivered to your Tokyo address or pick them up at the stadium!
Top 4 Apparel Stores
Want to deck out in your team's jerseys and caps before the game? We've put together our Top 4 places where you can buy apparel and support your favorite team. Feel free to click on the names of the locations to visit their official sites. Be aware however that some of these are only in Japanese.
The stadium itself! If there's a game going on, there is plenty of opportunity to buy your team's gear while watching them play. With two home teams representing Tokyo, games are happening all the time. If you're already here to watch but didn't get to prepare beforehand, don't worry. There will be plenty of stands where you can grab a jersey and declare your side while on site. Show everyone which team you're rooting for in the place where it matters most.
Here is our guide to baseball terms you'll want to know for the game!
If your team is not competing that day then head next door. You'll still have the chance to grab gear and prepare for the next time they do! They have apparel for all the teams in the league so you can find what you need no matter who you root for. Vast amounts of official merchandise, what will you get?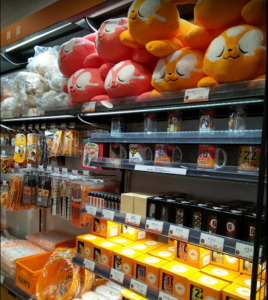 South-west of the dome is BASEMAN. This store specializes in mitts, bats, uniforms, and more. You can find Japanese brands such as Mizuno, ZET, SSK, and Asics. Make sure you get a glove to catch that foul ball!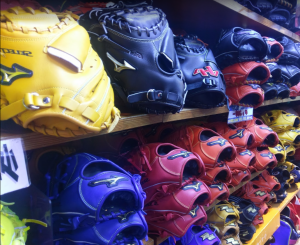 Bring your cap to have it fresh pressed and treated. If you don't have one yet, get yours here! All Japan and Tokyo teams, and even some MLB apparel.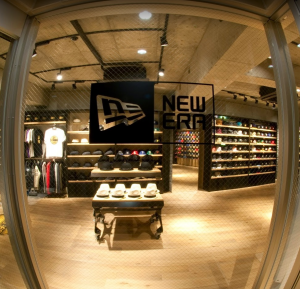 Japan has many places where you can get some team spirit before a game, and these our favorites! Do you agree with our list? Do you know of a place in Tokyo that we missed but deserves attention? Let us know on our Facebook or Twitter where you like to go to get ready to play ball. Also, to help you grab a beer while at the game, check out our handy guide to ordering drinks in Japan!