Back to blog
Special Offer – CCCJ Member Exclusive – 10% Discount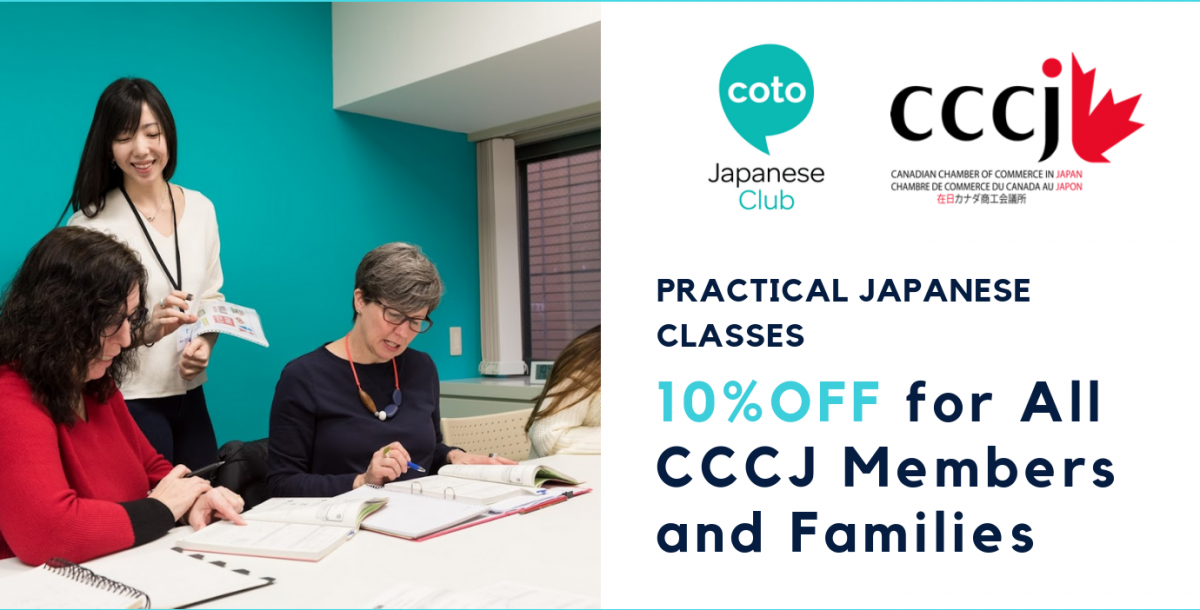 Are you a member of the Canadian Chamber of Commerce in Japan(CCCJ)? 
Congratulations! You can get a  10% off on our Practical Japanese Classes for free!
Now is the best moment to give it a try to our highly rated lessons! 
Here's what our students say about us: 
"My life in Tokyo changed a lot doing 2 things: buying a bike and joining Coto Club!"  – Christiane, S
"Teachers are all wonderful and the location is perfect!" -Robert. F. 
"Very nice teachers, very helpful staff very clean and spacious classrooms and all the fun activities which made the learning journey very enjoyable!" – Nancy .M
We are offering  this special discount to support the Canadian business community in Japan
If you are interested, send us an inquiry or email us at info@cotoclub.com
*This offer is valid until 31st December 2019.