Back to blog
Christmas Present from Coto Club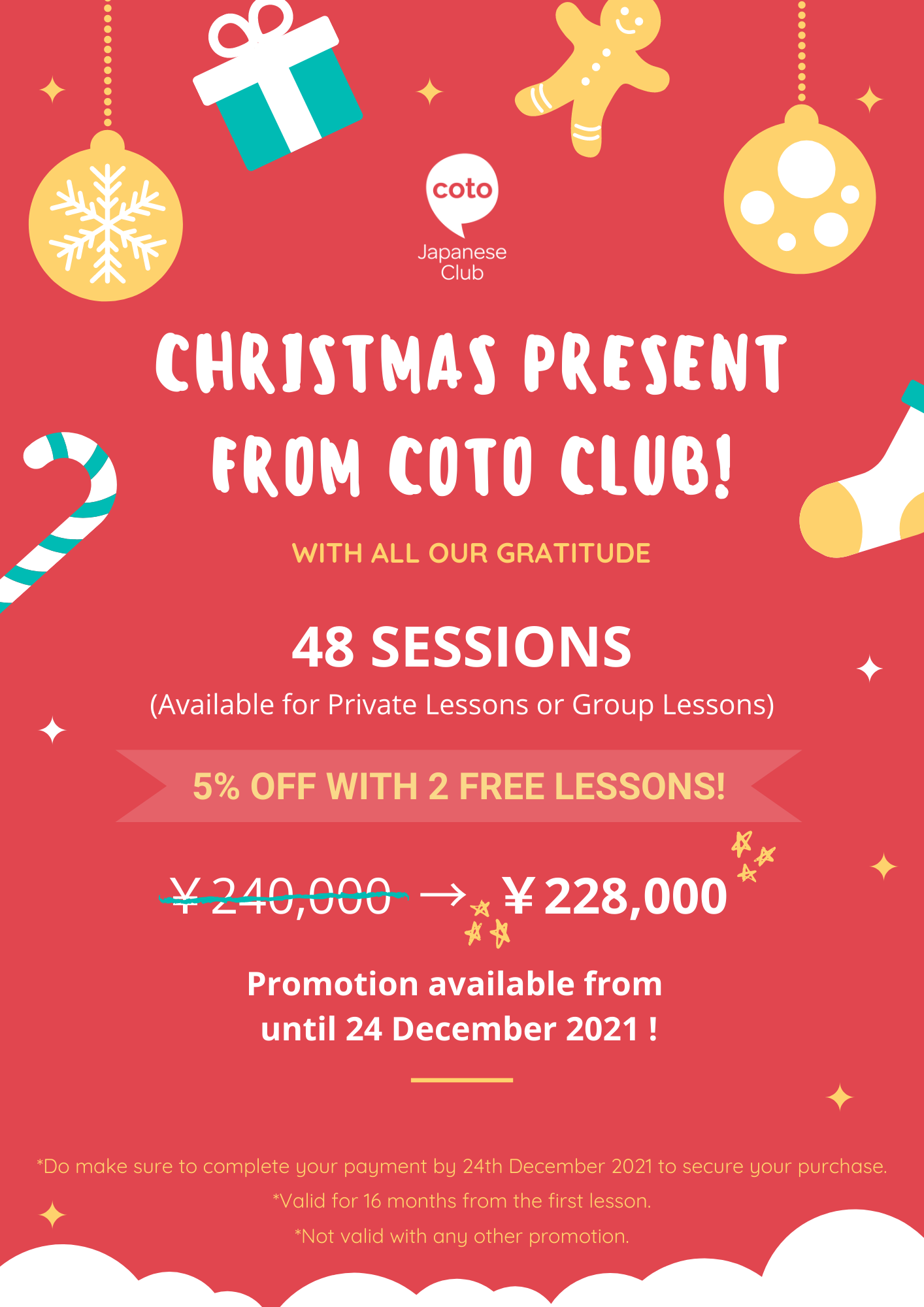 For Christmas, Coto Club is offering a 5% off coupon with 2 free lessons – for a 48 session bundle!
48 sessions 240,000 yen → 228,000 yen
This discount is available for Private Lessons or Part-time Lessons.
*Available from October 11th to Dec 24th, 2021.
*Do make sure to complete the payment by Dec 24th, 2021.
*Valid for 16 months from the first lesson.
*Not Valid with other promotions.
For more information, get in touch with us here!
www.cotoclub.com/ contact