Back to blog
Coto Club Winter Vacation Notice 2022/2023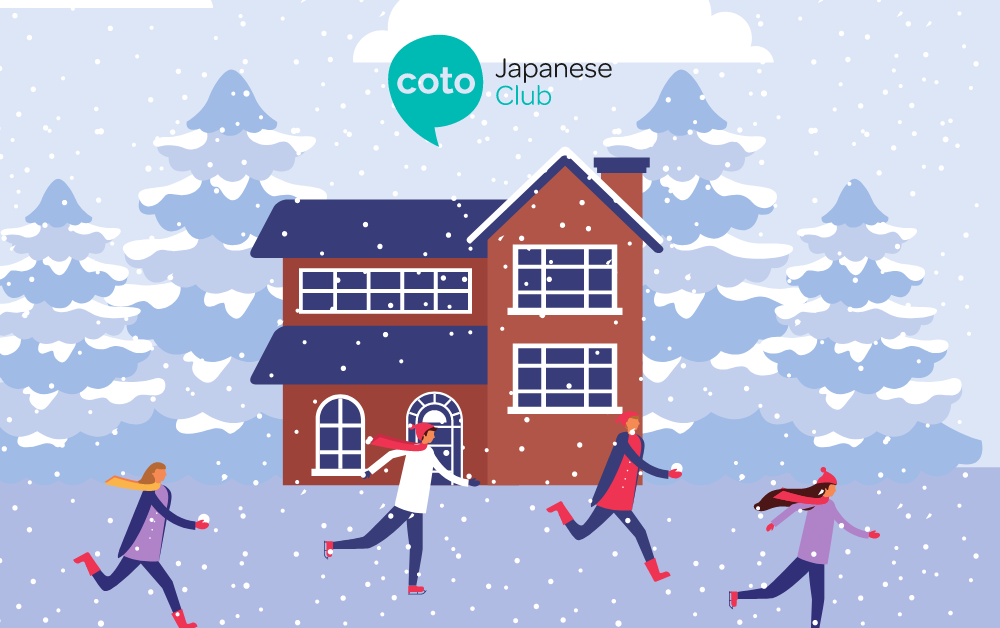 We are off on Christmas and New Year to spend time with our families. We hope you use this as a chance to enjoy the season with your loved ones, too.
GROUP LESSONS*
Holiday: December 18, 2022 – January 9, 2023
Courses: Practical Japanese for Beginners, Beginner 1 – 3, Intermediate 4-5
COTO WINTER VACATION
Holiday: December 25, 2022 – January 4, 2023
Courses affected: All lessons will not be available
*Private lessons will be available during the above period. Private lessons will begin again on January 5. Group lessons will resume on January 10.
Any inquiries received during this period will not be replied to until after the holidays.