Back to blog
Halloween Events and Parades for Kids in Tokyo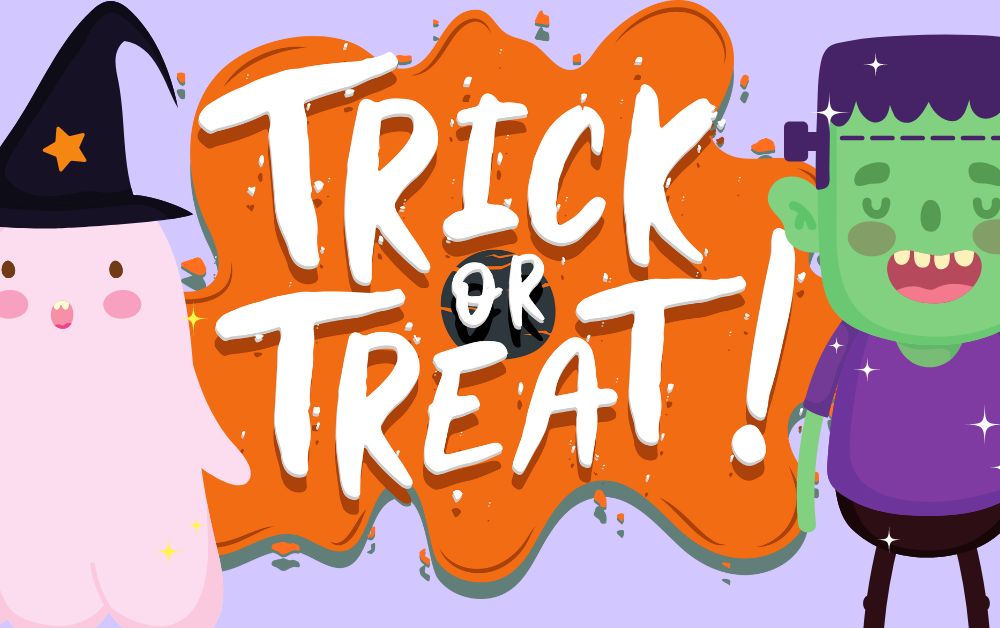 It's the time of the year where your children start deciding what to be for Halloween. What's even more stressful is, where can you take them to parade, trick or treat, and enjoy their costumes? Tokyo does enjoy it's fair share of Halloween celebrations, and the notorious Halloween party at Shibuya crossing is not to be missed. However, that can be a little too loud and late for younger children. In this article, we recommend a few places in Tokyo, and one in Kanagawa prefecture where parents and children can enjoy Halloween parades together.
1. Harajuku Omotesando Pumpkin Parade
Every year, Harajuku hosts a Halloween parade for children and parents to attend to, along with some fun activities. The route starts from Omotesando Hills, to Ito Hospital, and then finishing with the Jingumae crossing, approximating to a 1km course. As it is so popular, you will need to sign up, and get a participation pass. As this parade is highly anticipated, get your tickets on the day it releases, or it will sell out on the day!
Parade details:
| | |
| --- | --- |
| Date | 2022/10/30 |
| Registration time: | 10:30-12:30 |
| Opening time: | 12:45 |
| Parade time: | 13:00~ |
| Goal: | 14:30 |
| Meeting spot: | Shibuya Jingumae Elementary school |
| Other: | Cancelled if raining |
Participation pass ticket details:
| | |
| --- | --- |
| Date | October 16, 2022 |
| Selling time | 9:00~12:00 |
| Where | Jingumae Police station, in front of Ralph Lauren |
| Price: | 1000 yen/ per pass |
| Eligibility | children 12 years and under (Guardians will be given a wrist band) |
| Number of people | 1000 people |
With the participation pass, there are some events your children can look forward to.
1. Candy treasure hunt
Hunt for candy around Harajuku area while using the map provided!
Place of registration: Shibuya Jingumae Elementary school
Time and date: 10/30, 11:00~16:3
Eligibility Children under 12 that have a participation pass.
2. Kiddy land Harajuku
Will be selling limited Halloween parade items. Plans to hand out gifts and host a greeting session with characters. For example, Kiddy land hosted a photoshoot session with Sylvian family!
3. Lucky draw
This lucky draw is for customers that bought certain luxurious items at stores in collaboration with the Halloween parade. Don't forget to keep your receipts to see if you hit the jackpot!
https://halloween.omotesando.or.jp
2. Tokyo Skytree Halloween Family Parade
Clear your schedules on October 30th, Tokyo Skytree's Halloween family parade is making a return for the first time in 3 years due to covid. For the whole month of October, Skytree will be hosting multiple Halloween themed events, ranging from a parade for children, trick or treating, and kids workshops called "Kids Park". For the parade, reservations are not needed, and will be free to participate. From October 29th to the 30th, you will be able to shout "Trick or Treat" at certain stores in Skytree, and may actually receive some candies!
Keep an eye out for Tokyo Skytree's mascot as well, as she will be dressing up in a costume as well!
Parade details:
| | |
| --- | --- |
| Date | October 30th, 2022 |
| Registration time | please refer to Tokyo Skytree's webpage |
| Course | olamachi opening ~ Solamachi shopping street (1F) ~ Solami hill opening ~ Skytree Arena |
| Price | Free |
| Participation method | Kids will dress in costumes, and gather at Solamachi opening area on the 1st floor. |
https://www.tokyo-solamachi.jp/news/1255/
3. Futakotamagawa Halloween Party 2022
Do you live closer to Yokohama and your kids have been asking to go to a Halloween parade? On October 29th and 30th, the annual Halloween Party held at Futakotamagawa will finally return after 3 years of cancellation. This is an activity both parents and children can participate together in a photo stamp treasure hunt. This year's theme is based on immersing yourself in the world of picture books, where there will be a number of photography spots you can go to at Futakotamagawa rise shopping center, Futakotamagawa rise dogwood plaza, and at Tamagawa Takashimaya S.C. A number of games will also be hosted, such as trampolining, ring toss, as well as food and drink booths as well.
When
29th Oct, 2022 – 11:00~18:00
30th Oct, 2022 – 10:00~17:00
Where
Futakotamagawa rise Gareria, Futakotamagawa rise open area, Hanamizuki open area, TSCOM STUDIO & HALL Futakotamagawa rise, Tamagawa Takashimaya S.C. South building 1F Plaza
Fee
Free of charge
https://www.futako-halloweenparty.com
4. Halloween Treasure hunt Suitengumae
This is a treasure hunt hosted at the shopping streets of Suitengumae, where about 1000 children participate in the challenge. This treasure hunt consists of going around the downtown stores and collecting a total of 5 stamps. After collecting all the stamps, the children can collect snacks and candies as a gift. As this is a highly popular event, in order to join you have to be chosen as a lucky draw after applying through sending a postcard. There is also a participation fee of 500 yen.
Treasure hunt details:
| | |
| --- | --- |
| Date | Oct 29th, 2022 |
| Time | 13:00~16:00 |
| Place | Ningyoucho Shoutengai |
| Where to meet | Ningyoucho main road |
| Fees | 500yen/person |
http://www.ningyocho.or.jp/information/20220916.html
5. Disneyland and Disneysea Halloween
Last but not least, every year, Disneyland and Disneysea puts up Halloween decorations, that changes the theme to 180 degree. Use this opportunity to twin your costume with your children. You can even dress in your favorite Disney character and take pictures with the Disney characters in the park! Halloween themes aren't only limited to parades and shows. Restaurants, food stalls, and event Disney souvenirs have limited edition Halloween items. Disney is very meticulous in implementing the spooky theme. When you purchase a drink, a QR code is printed on the paper cup, in which when you scan, a small ghost will appear on the screen. There is no better time than to enjoy the haunted mansion at Disneyland, which will be very fitting for this occasion. Halloween decorations are only up until the 31st of October so do not miss out!
Halloween theme:
15 September to 31 October 2022
Tickets (1 day pass):
Children – ¥4,700 – ¥5,600
Teens (12-17yrs) – ¥6,600 – ¥7,800
Adults – ¥7,900 – ¥9,400
Opening time:
9:00 – 21:00
Address:
Maihama Station on JR (Japan Railway) Keiyo Line / Musashino Line