Back to blog
8 Steps to Take Before Bringing Your Pet to Japan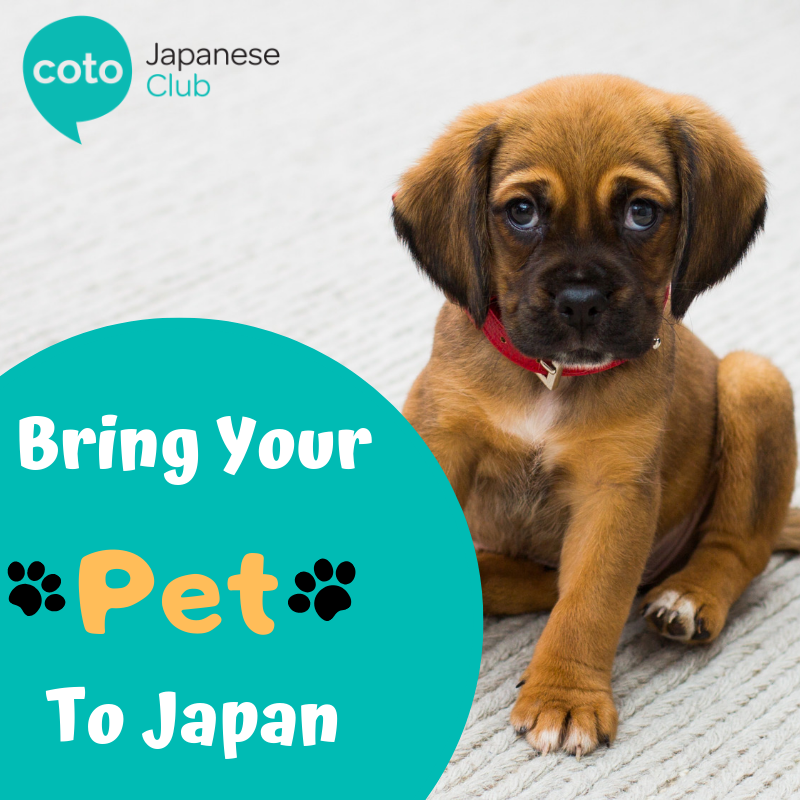 Steps to Take to Bring Your Pet to Japan
Pets add flavor to our lives. To many people, their pets are as important as a family member. If you wish to be together with your pet when you move to Japan, follow these steps to bring your pet along with you!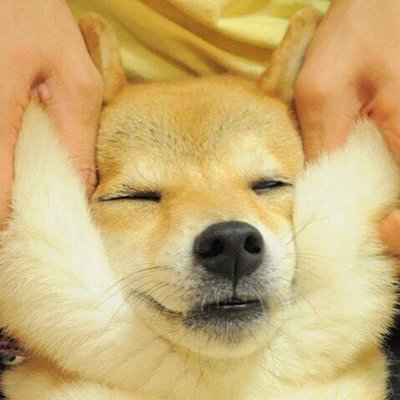 Step 0: treatments taken in advance 
 It is your responsibility to take care of its health. Ministry Animal Quarantine Service has recommended some vaccinations and parasite treatments to be performed in advance to ensure good hygiene and health condition of your pet.
Vaccinations(combination vaccine)
For dogs: distemper canine adenovirus type 2, can parvovirus diseases
For cats: Feline viral rhinotracheitis, feline calicivirus infection, feline panleukopenia, etc. 
Treatment for external and internal parasites
External parasites: fleas, ticks
Internal parasites: nematodes cestodes
STEP 1: Microchip

A microchip is required to be implanted before the pet's first vaccination. The two recommended microchip standards are ISO 11784 and 11785.
STEP 2: Rabies Vaccination

Before leaving for Japan, your pet needs to have had at least two shots of Rabies vaccination. The first shot can be taken at least 91 days after birth, and the second one can be taken 30 days after the first vaccination before it expires. Thus, this means your pet has to be at least 121 days of age to enter the country.
STEP 3: Rabies Antibody Test (serological test)

A blood sample is required to be taken for Rabies antibody testing at a veterinary hospital after the second vaccination. The test can be performed on the same day as the second vaccination. The result must prove that the Rabies antibody titer is equal to or greater than 0.5 IU/ml.
STEP 4: Waiting Period 

Wait at least 180 days before you can bring your pet into Japan. During the waiting period, you can research on pet-friendly apartments in the city where you intend to stay and invest in a comfortable airplane crate for your 4-legged friend.
STEP 5: Advance Notification

At least 40 days before arrival in Japan, you must submit a "Notification" to Animal Quarantine Service at the expected port of entry.
Notification Form for Dogs
Notification Form for Cats
The notification can be sent by mail, fax or e-mail
FAX:03-3475-1697
STEP 6: Clinical Inspection Before Departure (pre-export inspection)
Before leaving your home country, your pet must undergo a clinical inspection at a veterinary hospital. The inspection report must include the following content:
For Cats and Dogs: "Dogs and cats have been found to be free from any clinical signs of rabies"
Additional for Dogs: "the dogs have been found to be free from any clinical signs of leptospirosis."
STEP 7: Obtaining Certificates

You must obtain certificates issued by a government agency of the pet's home country.
Required information in the certificates:
(1)Date of birth or age
(2)Microchip number and date of implanting
(3)Date of rabies vaccinations, effective period, kind of vaccine, product name, and manufacturer of the vaccine
(4)Date of blood sampling for a rabies antibody test, antibody titer, and name of the designated laboratory
(5)Result and date of clinical inspection
STEP 8: Import Inspection After Arrival in Japan

Dogs and cats must be inspected by Animal Quarantine Service upon arrival in Japan.
Upon arrival in Japan, you must apply for import inspection to Animal Quarantine Service.
If no problems are found, your pet will receive an import quarantine certificate.
Settling your pet down
After importing your pet into Japan, there will be further procedures for registration of your pet.
1.Registration with Municipality (only for dogs)
You have to register your dog at the municipality of the place you keep it according to the Rabies Prevention Law
You will need to bring the"import quarantine Certificate for dogs" issued by Animal Quarantine Service to the municipality within 30days of import.
2. Rabies Vaccination (only for dogs): 
The rabies prevention law states that dogs must be vaccinated against rabies once a year. As a result, bring your dog to a veteran for rabies vaccination.
3. Register your Pet's Microchip Number
Optionally, you can register the Microchip number of your pet. This will be useful when your pet is lost and found by others. With the microchip number registered, you as the owner will be identified and your pet will then be returned back to you
Contact AIPO(Animal ID Promotion Organization) for further information. 
Phone: 03-3475-1695  Fax: 03-3475-1697
To ensure a smooth application process, here are some Japanese terms you need to know
| | | |
| --- | --- | --- |
| Japanese Word | Pronunciation | Meaning |
| マイクロチップ | Maikuro chippu | Microchip |
| 検疫 | Ken eki | Quarantine |
| 狂犬病 | Kyouken byou | Rabies |
| 予防注射 | Yobou chusha | Vaccination |
| 抗体 | Koutai | Antibody |
| 血清 | Kessei | Blood Plasma(serum) |
| 検査 | Kensa | Inspection |
| 免疫 | Meneki | Immunity |
| 事前届出 | Jizen todokede | Advanced Notifications |
| 届出書 | Todokedesho | Notification From |
| 動物検査所 | Doubutsu KensaJo | Animal Quarantine Service |
Other types of animals
If your pet is neither a dog nor a cat, please check the regulation for bringing other types of animal to Japan.
For more detailed information, please visit Animal Quarantine Service's Website: http://www.maff.go.jp/aqs/english/animal/im_index.html
*Above Information Originated From: Ministry of Agriculture, Forestry, and Fisheries of Japan(MAFF)
---
About Coto Japanese Club:
Coto Japanese Club in Azabujuban is a Japanese language school which specializes in activity-based Japanese lessons. Flexible Scheduling and combination of outdoor and indoor Japanese lessons have made the school suitable for expat families living in Tokyo.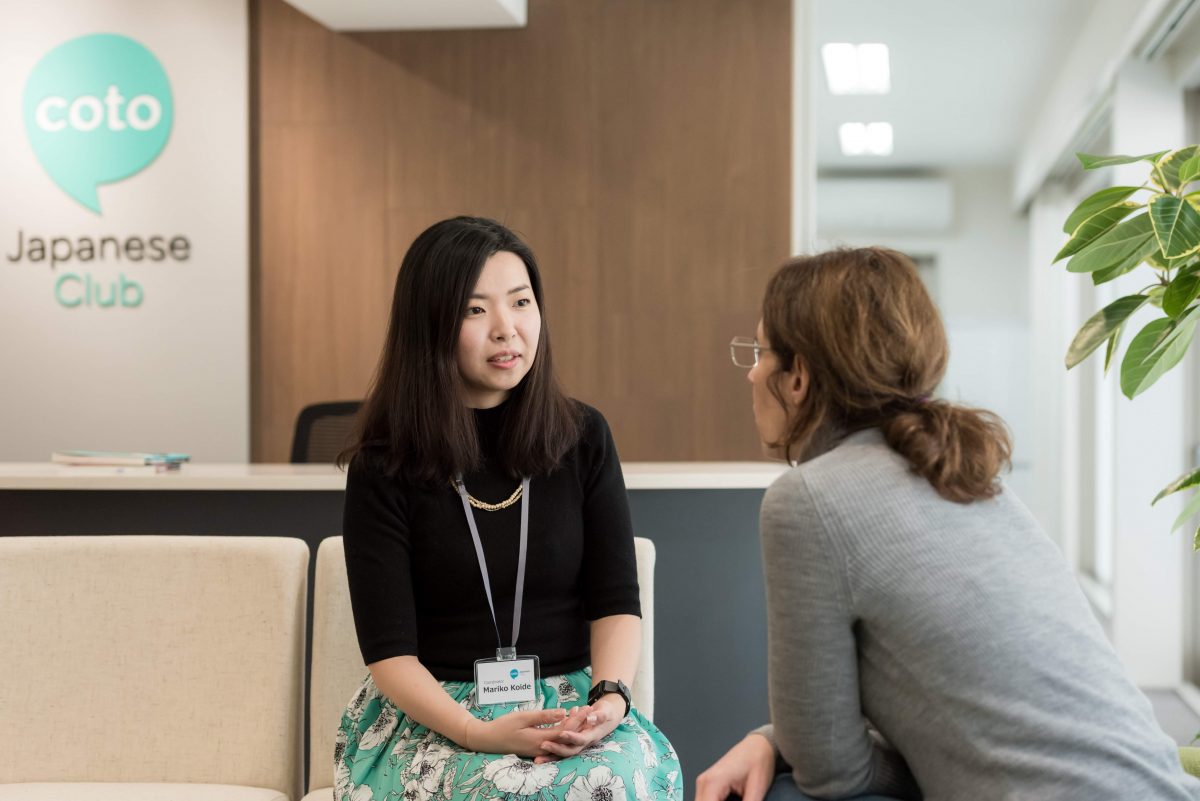 If you are interested in learning Japanese in Coto Japanese Club, drop us a message