Back to blog
Meet the Author at our February Japanese Book Club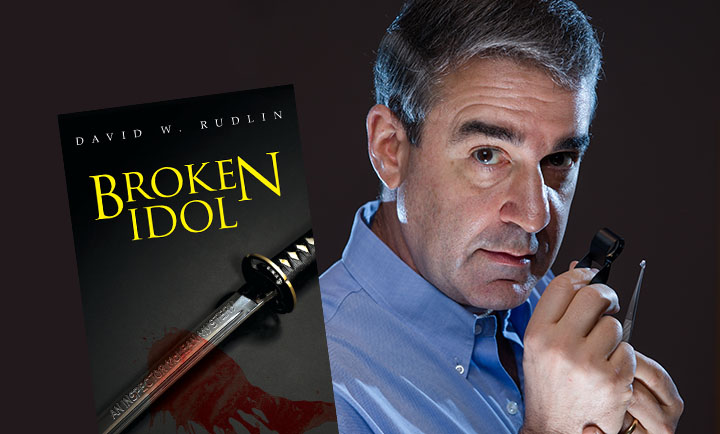 Meet the Author at our February Japanese Book Club
We are thrilled to host writer David Rudlin at our very first Coto Japanese Book Club group. The author of ten books and two screenplays, David is a long-time Tokyo resident and speaks beautiful Japanese. We have chosen to discuss Broken Idol, the seventh in his Inspector McClean Mystery series, as it gives us a tantalising glimpse into the world of Japanese manufactured pop bands and the Japanese judicial system.
About Broken Idol
Nikki Waters wants to be a star. So she leaves her home in England, flies to Tokyo and joins Japan's top girl group as the lead singer. She is well on her way to fame and fortune until the night she goes to her boss's apartment and finds him lying in a pool of blood. The weapon: a samurai sword.
Nikki is thrown in jail, charged with murder, and forbidden to talk to anyone except the lawyer she doesn't have. Given Japan's 99%+ conviction rate, there is nothing standing between Nikki Waters and the gallows.
Nothing except Inspector Ian McLean of Scotland Yard. Forced to work undercover, can McLean and his detectives Sally Chan and Thomas McMillan rescue Nikki from the jaws of the justice system?
Broken Idol is the seventh Inspector McLean Mystery by David W. Rudlin.
About the Author
David W. Rudlin is a Tokyo-based executive, author and inveterate traveller with an unshakeable conviction that the secret to happiness is eating well. Born in the US in 1958, David attended Haverford College and Oxford University before spending almost all of his adult life abroad. He has lived and/or worked in the UK, Japan, Hong Kong, China, India, Australia, South Africa, Botswana, New Zealand, Singapore, Malaysia, and half-a-dozen other exotic locales he is too lazy to pull out of the memory banks. He began writing mysteries after a decade-long career with De Beers. "Broken Idol" is his seventh book featuring Inspector Ian McLean of Scotland Yard. David and his Japanese wife Kaoru have one child, Julia, who is carrying on the family fixation with food from the canyons of New York City.