Back to blog
A new beginning in Azabu – 18 years and counting.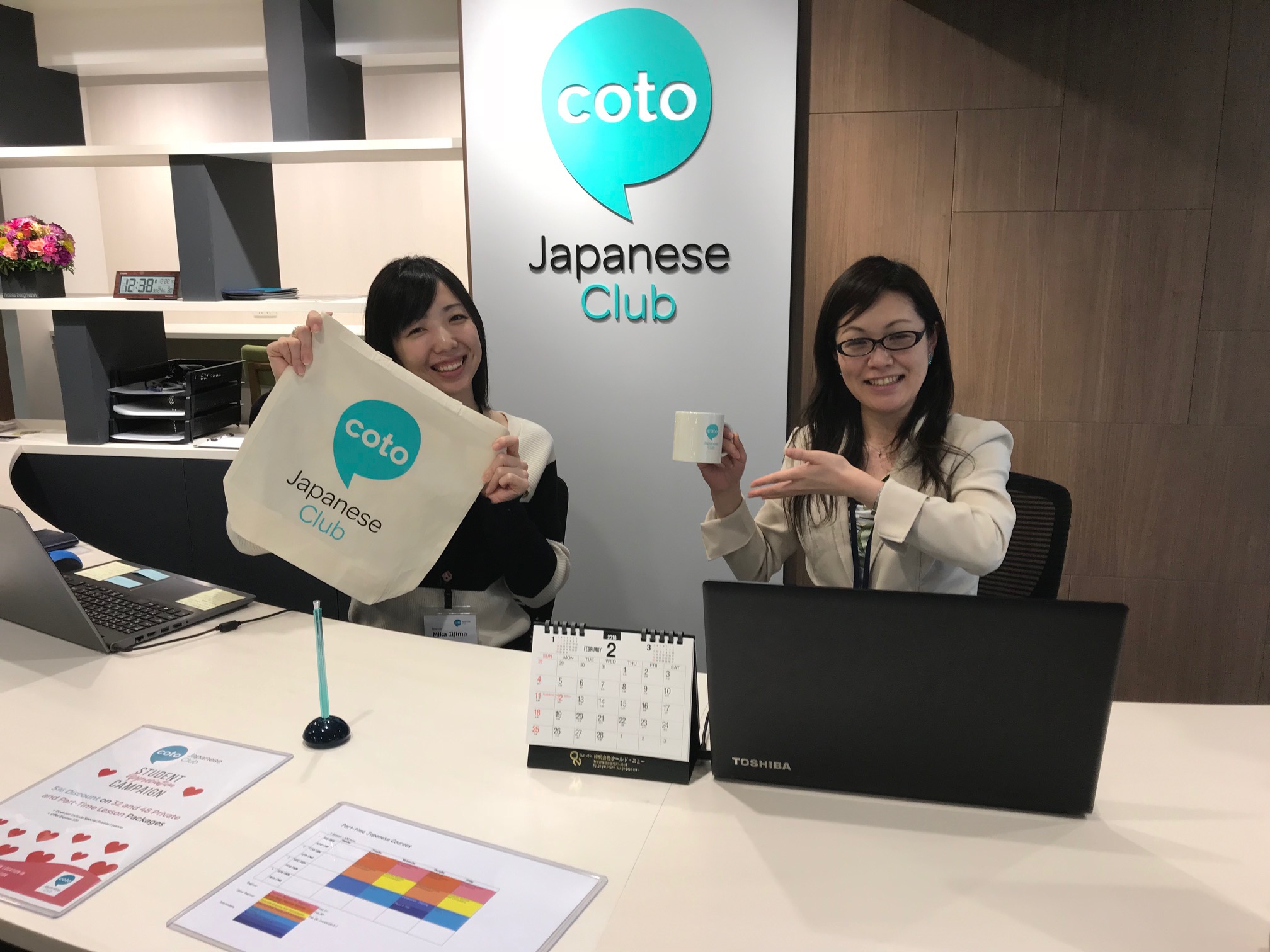 Two weeks have passed since the opening of the Azabujuban Japanese school!
After receiving many inquiries, our part time courses are finally starting this week.
Our part time course consists of small-size classes (Max. 8 Persons) , flexible course schedules (Change your attendance with 24 hours advanced notice) , and uses our original Nihongo Plus learning method – focusing on conversation and practical speaking ability with easy to understand course materials.  If you have a question or would like to learn more about our part-time course, feel free to call, email, or visit us in person.
About Coto:
The Coto Team originally started a Japanese language school in Tokyo in 2000  as Iidabashi Language School (18 Years!). Back then, there were two types of Japanese language schools – those aimed at foreign students who wanted guidance to enter a Japanese university – and those that conducted on-location lessons specially for corporations.
We noticed that there was a big need for daily Japanese in the lives of foreign residents.
We wanted to provide these foreign residents with practical Japanese skills that would allow them to live their lives to the fullest in Japan.
Our mission is to allow foreign residents in Japan the ability to enjoy communication with Japanese people and to take the stress out of daily interactions. We want to create opportunities for foreign residents to deeply explore Japan and get the most of out of their daily lives in Japan.
It has been three years since the establishment of our re-branded main branch in Iidabashi,
Coto Language Academy. Since the beginning of that time, we have received encouragement from many of our learners to set up a branch in Minato-ku. We are pleased to announce that we have been able to turn that feedback and encouragement into a reality.
We are starting from zero, calling back to 2000 when we started our first school. We hope that you will support us.
Please come by to enjoy our new location and to help us build a brand new community in Minato-Ku, we are looking forward to helping many more foreign residents learn the daily life skills they need to enjoy life to its fullest while they live in Japan.
As a token of our appreciation – we will be giving all students who have signed up a Coto Tote Bag – (Pictured below) If you have signed up before last week – we will present you with it next time you visit the school.
We look forward to this new exciting journey together and we thank you for your continued support to build our new community in Minato-Ku
---
Interested in learning more about Japanese culture? Get in touch to hear about our courses!