Back to blog
Special Summer Package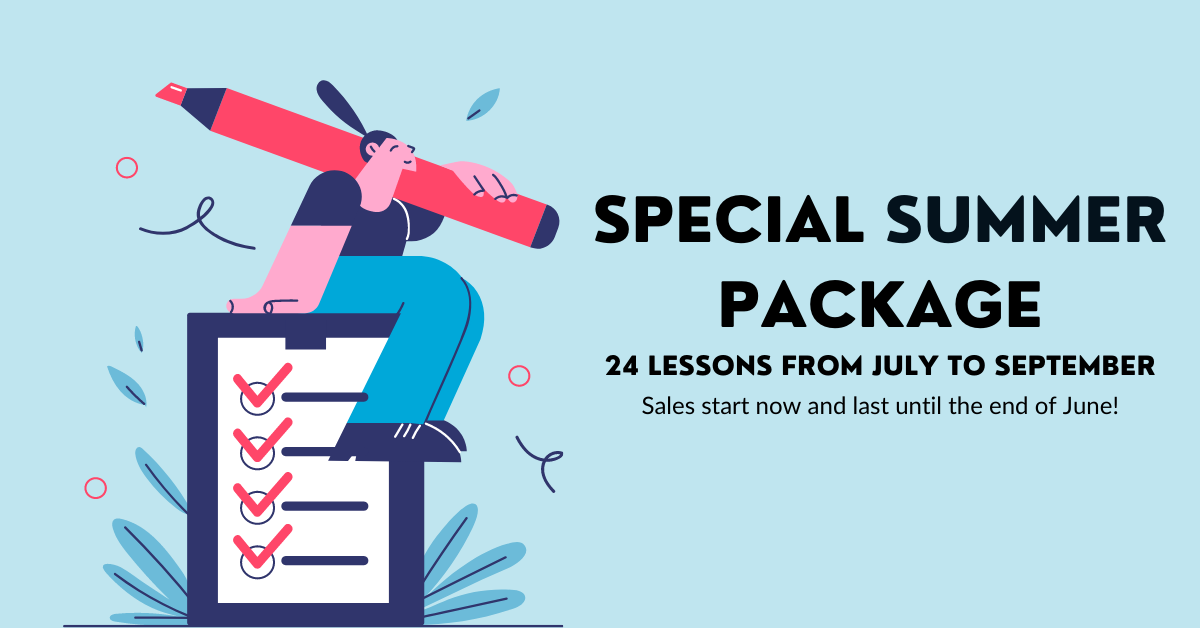 Flex your new Japanese language skills this summer. Travel plans are back on, and with our easy 24-lesson summer bundle, you can practice speaking Japanese by selecting the course you want.
Coto Club offers flexible Japanese courses in whatever format you like. Part-time, lite-intensive, you name it.
This means less stress on conflicting schedules, more time to have fun — and still better learning progress.
Package sales period: May to the end of June
Package usage period: July to the end of September
Price: 115,200 JPY* (approximately 905 USD)
*Reservations can be made for 24 or more lessons for 4,800 JPY per lesson or less.
TERMS AND CONDITIONS:
Reservations for scheduled lessons at the time of purchase are made by Coto.

Teachers cannot manually be selected.
Rescheduling or canceling must be done through the Student Scheduling System by yourself.
All reserved lessons purchased are regular lessons in a class. Lessons can be rescheduled on a case-by-case basis to fit your schedule, but this must be done manually.
If you still have some remaining lessons after September's expiration date, you can extend the package for another three months for 6,000 JPY.