Back to blog
Student testimonial : Clara Pesci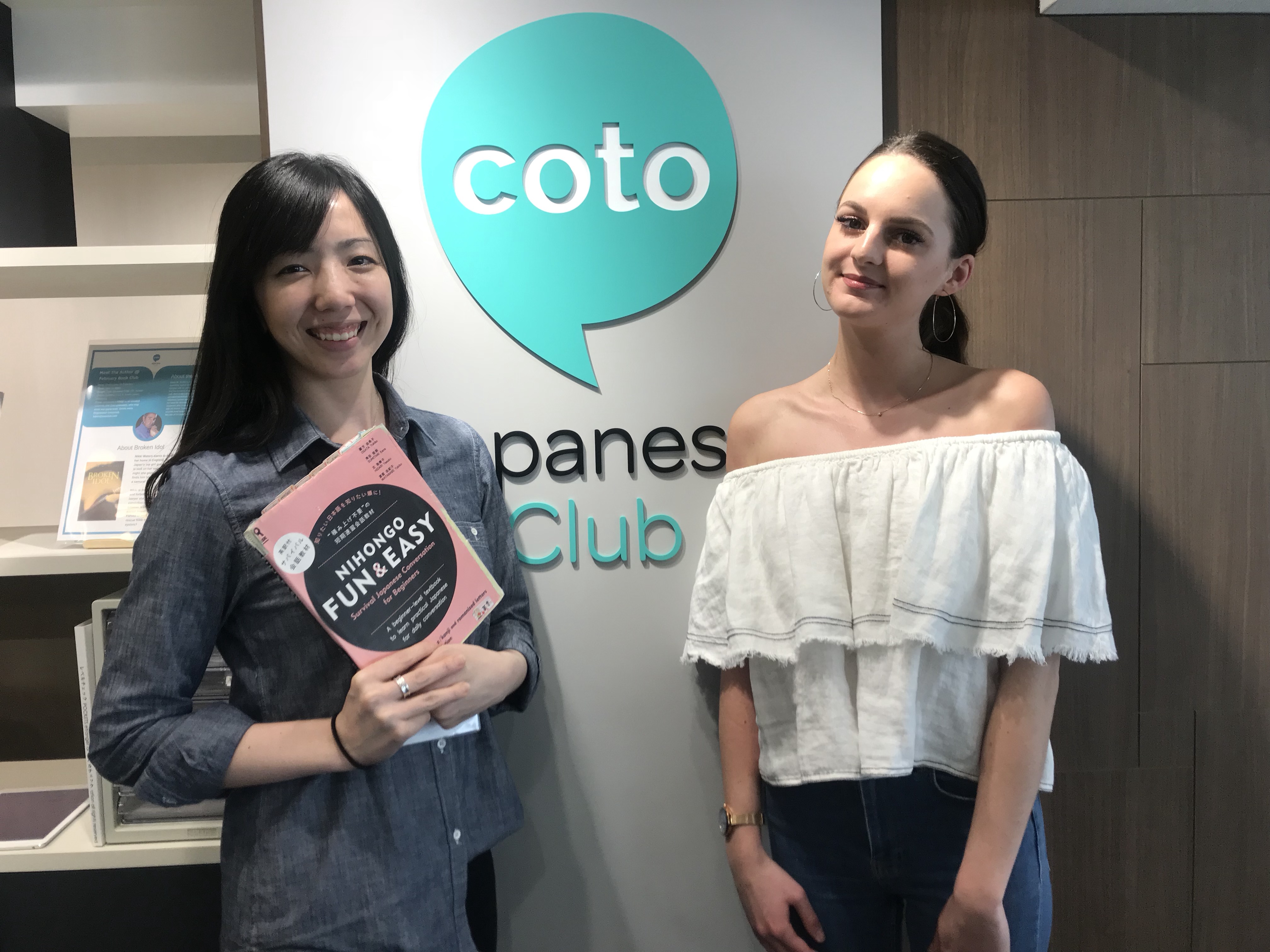 – How long have you been in Japan and why did you decide to move here?
 I have been living in Tokyo for 9 months. I am working for a traveling company and I was living in Hong-Kong before, so when my company offered me to move to Japan I did not hesitate because I have always been interested in the Japanese culture.
– What is something that surprised you when you first arrived in Japan?
When I first moved here, I was very impressed by the kindness and the politeness of the locals. Japanese people are very thoughtful of others.
– Why did you choose to study at Coto Japanese Club? What is your impression of learning at Coto? 
I choose Coto Academy because the school has a great teaching method with its own textbook and small class sizes, so we get to do a lot of individual speaking. The teachers and staff are also very friendly and always available to help. There are a lot of events organized by the school to discover nice locations and meeting new people. 
It is a great school to learn in a efficient and interactive way.
– Do you have any stories showing your progress in Japanese? How have you been able to use the Japanese you learn in school in your daily life?
After 5 weeks of study at the school I have made very good progress in Japanese. I can interact with people for a simple/basic conversation, order food in a restaurant, ask for directions etc. It helps me a lot in my daily life. I am also able to read all the Hiragana and some Katakana as well.
– What's your best tip for anyone thinking about starting learning Japanese, especially for expats living in Tokyo? 
It might sounds obvious but my tips for anyone who is interested by learning Japanese is to have a good motivation and to submerge yourself in the culture as much as possible. If you learn something, go for it and try to use it throughout the day by talking to the natives without being afraid of making mistakes !
Clara Pesci/Daily Japanese Course