Back to blog
Things to Do in Tokyo in February 2022
The rundown of the best events in Tokyo this February can't be complete without two things: setsubun (bean-throwing festival) and plum blossom viewing. There's still so much going on in the city, though. From ultra-modern (albeit traditional art) exhibition by Paris-based Danny Rose Studio to Jujutsu Kaisen's pop-up cafes, check out ten things to do in Tokyo to shake off the winter chill.
Due to the ongoing situation with coronavirus in Tokyo, events are subject to change. Please check official facility or event websites for the latest updates and information.
1. Bunkyo Plum Blossom Festival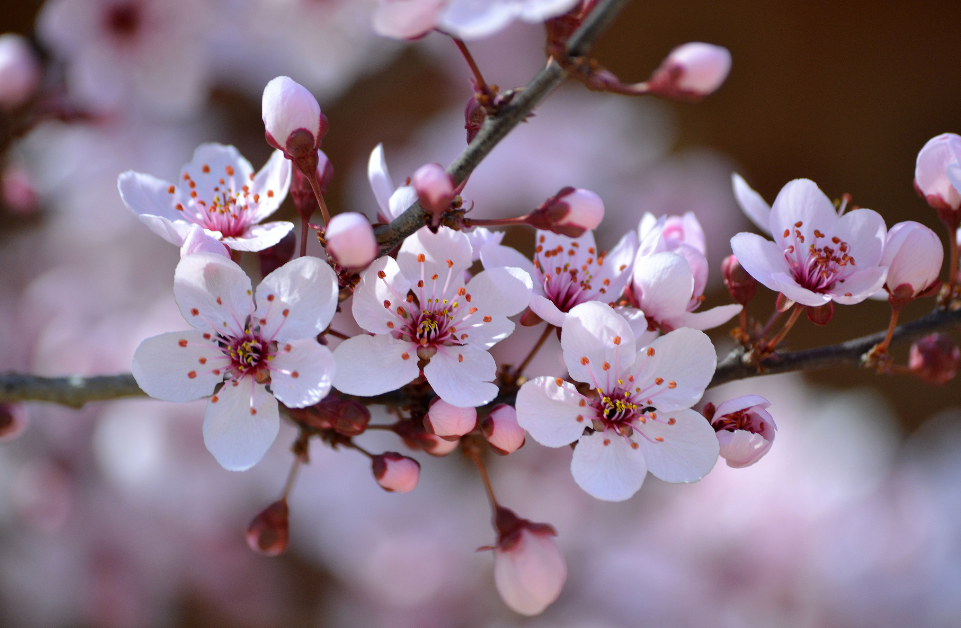 The Japanese plum is a popular flower in Japan — the seasonal symbol for the end of winter and the harbinger of spring. They bloom around February to March (the sakura appears from late March to early April) and have a much longer blooming period than cherry blossoms.
Bunkyo Plum Blossom Festival (文京梅まつり) is an annual flower festival that takes place at Yushima Tenmangu, which has been known as the "pot for plum blossom-viewing" for hundreds of years. With over 300 plum trees, adults and students would visit to pray for career and academic success. This is because the Shinto deity of learning is enshrined there. Besides the viewing spot, special events take place alongside such as traditional dance and music performances. If you visit the shrine once the sky has darkened, you can see that the plum trees would've been decked in pretty lights.
Period: February 8 to March 8
Opening hours: 8:00 am – 19:30 pm
Fee: Free
Location: Yushima Tenmangu Shrine, 3-30-1 Yushima Bunkyo, Tokyo 113-0034
Website: www.yushimatenjin.or.jp
2. Harry Potter: A History of Magic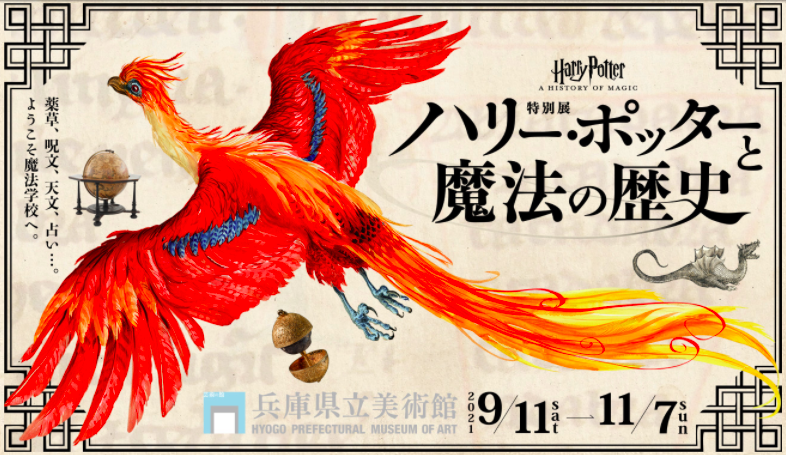 If you happen to be in Tokyo during this period and are a big fan of Harry Potter, then this exhibition is a must-visit. The "Harry Potter: A History of Magic" is an exhibition that is held to celebrate 20 years since the first Harry Potter movie was released in Japan.
Visitors can enter the world of Harry Potter, where they will follow "10 chapters", inspired by the school subjects taught at Hogwarts. Fans will get in touch with the history behind the wizarding world and explore an unseen side to Potter's story. You can also find rare books that contain the description behind various legendary creatures you see in the movies, as well as original drafts and drawings by J.K. Rowling.
Do note, a prior reservation to the exhibition will be required. You can reserve a ticket at Lawson Ticket for the date and time you want to visit.
Period: Until March 27
Opening Hours: 10:00-18:00 (closed at 20:00 on Friday) | Closed on Monday
Fee: Adults ¥2500 | University and High school students ¥1500 | Junior high and elementary school students ¥500
Location: Tokyo Station Gallery, 1-9-1 Marunouchi, Chiyoda-ku, Tokyo 100-0005
Website: historyofmagic.jp/english
3. Jujutsu Kaisen 0: The Movie Cafe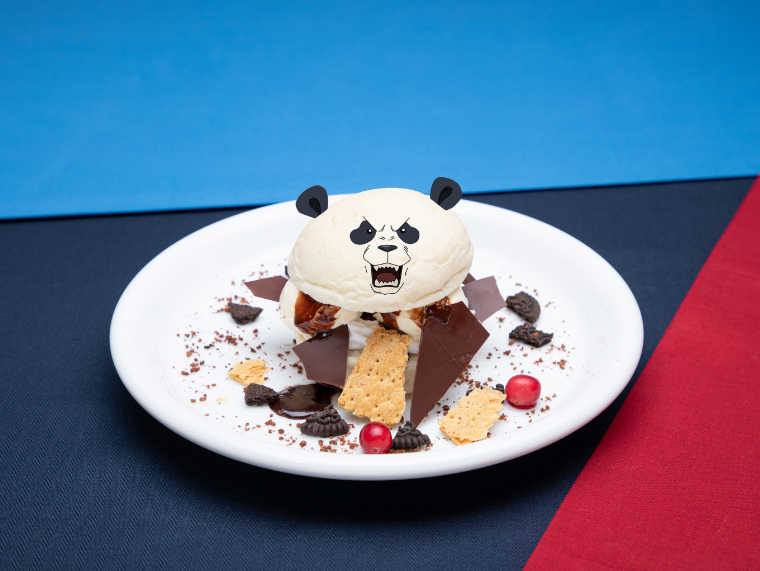 Anime adaptation of the popular Japanese manga series Jujutsu Kaisen 0 premiered in Japan in late December. The movie knocked the box office and has since become the second highest-grossing opening in Japanese film history.
To celebrate the huge success of its launch, a series of Jujutsu Kaisen 0 themed cafe pop-ups are now open across several areas in Japan. If you are a fan of anime, this is the place to visit! There are 2 venues in Tokyo: Harajuku and Shinjuku.
The cafes will have a cool and stylish theme following an original menu as well as merchandise sales. Dishes and drinks have been inspired by characters and scenes from the movie. Some popular dishes include Gojou Satoru chicken burger, sweet Panda burger, and the Okkotsu Yuta burger.
You will be required to make a reservation at least three days before your visit. Click here to make a reservation.
Period: January 14 to March 27
Location: BOX cafe&space Harajuku ALTA, 1-16-4 Jingumae, Shibuya-ku, Tokyo or BOX cafe&space Shinjuku Mylord, 1–1-3 Nishishinjuku, Shinjuku-ku, Tokyo
Website: jujutsukaisen-cafe.jp
4. Kazuo Umezz The Great Art Exhibition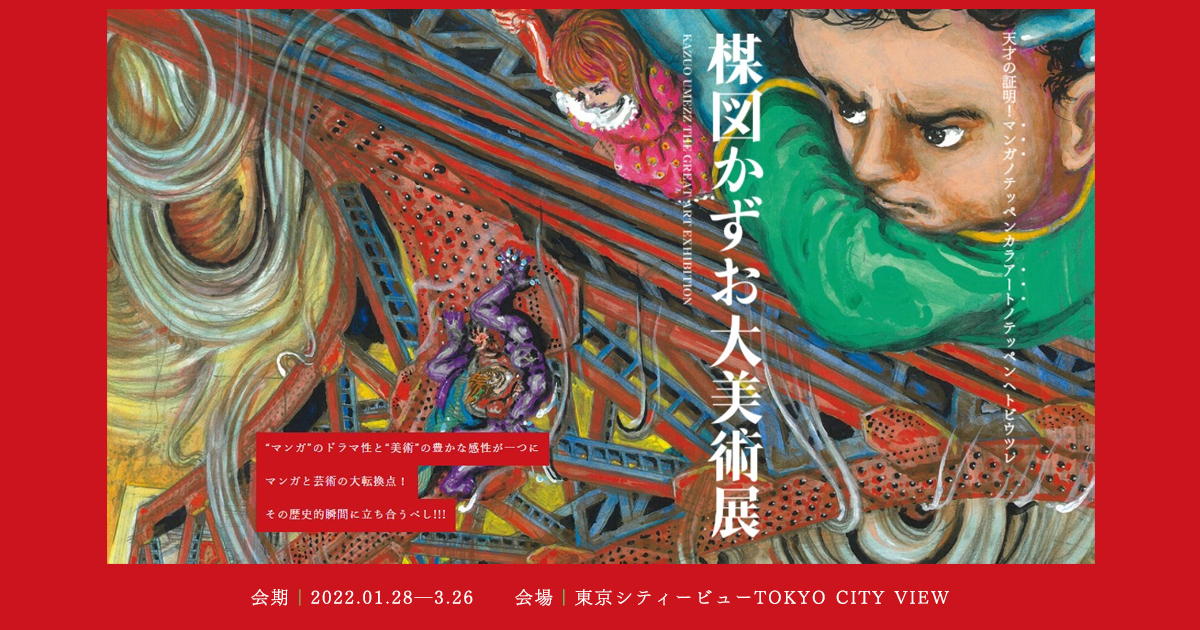 Kazuo Umezz has produced many successful manga works since he began working in the industry in 1962. He is widely known for his works in creating horror series such as Cat Eyed Boy and The Drifting Classroom.
This particular exhibition will dive into the history and artistry of Umezz. The exhibition will also debut his first new work in 26 years titled Zoku Shingo: Chiisana Robot Shingo Bijutsukan. It took him 4 years to complete. The new work is a sequel to his Watashi wa Shingo ("My Name is Shingo") manga and features a series of 101 original acrylic paintings instead of a regular manga.
Advance booking for the exhibition is recommended. You can click here to make a reservation.
Period: January 28 to March 25
Opening hours: 10:00-22:00
Fee: Adults ¥2200 | University and high school students ¥1500 | Junior high students and younger ¥900 | 65 & Over ¥1800
Location: Roppongi Hills Tokyo City View, 6-10-1 Roppongi, Minato-ku, Tokyo
Website: www.umezz.roppongihills.com
5. Dreamed Japan, Images of the Floating World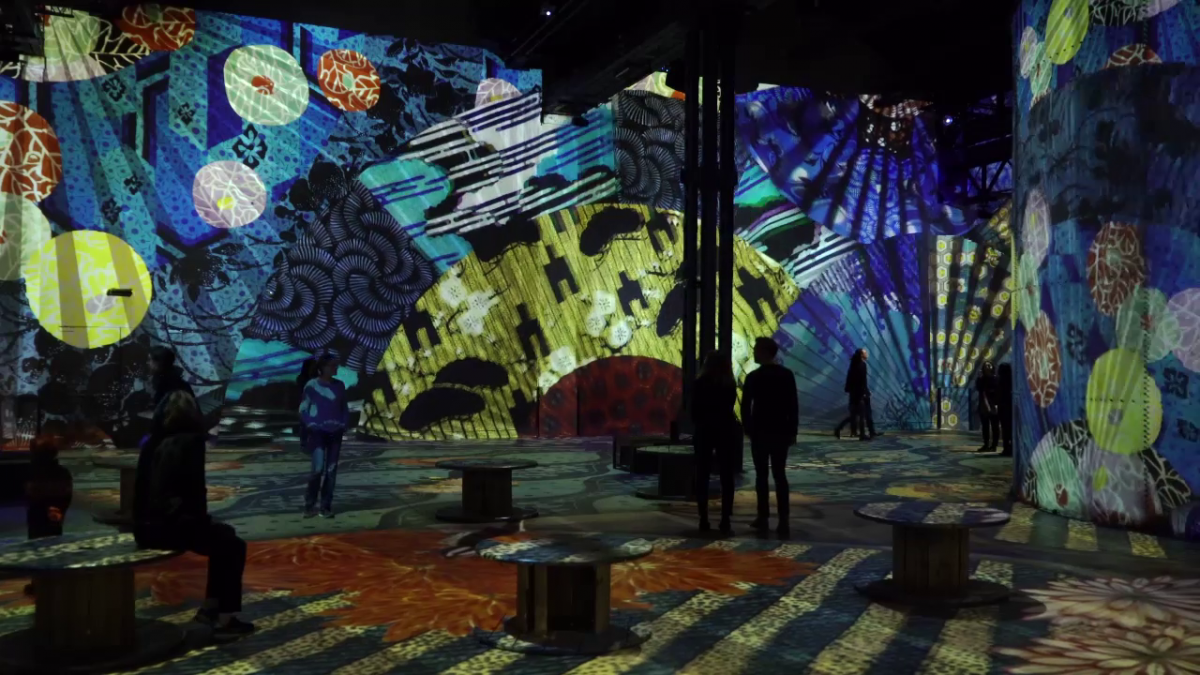 The Dreamed Japan, Images of the Floating World is a digital art exhibition that offers a 360-degree immersive experience into ancient and traditional Japanese art: the ukiyo-e. The exhibition features Japanese print-inspired art that has been credited as an inspiration to the European Impressionism movement. Through projection mapping, visitors stand in the middle ground between the past and the present: digital imagery of cherry blossoms, moving kimono figures and 12 different video sequences spread across 1,100 sqm space.
Period: January 27 to April 10
Opening hours: 10:00-22:00
Fee: General admission ¥2,400 | High school and junior high school students ¥1,300 | Free for elementary school students and young
Location: Kadokawa Culture Museum, 3-31-3 Higashi-Tokorozawa Wada, Tokorozawa , Saitama
Website: kadcul.com
6. Setsubun Festival in Tokyo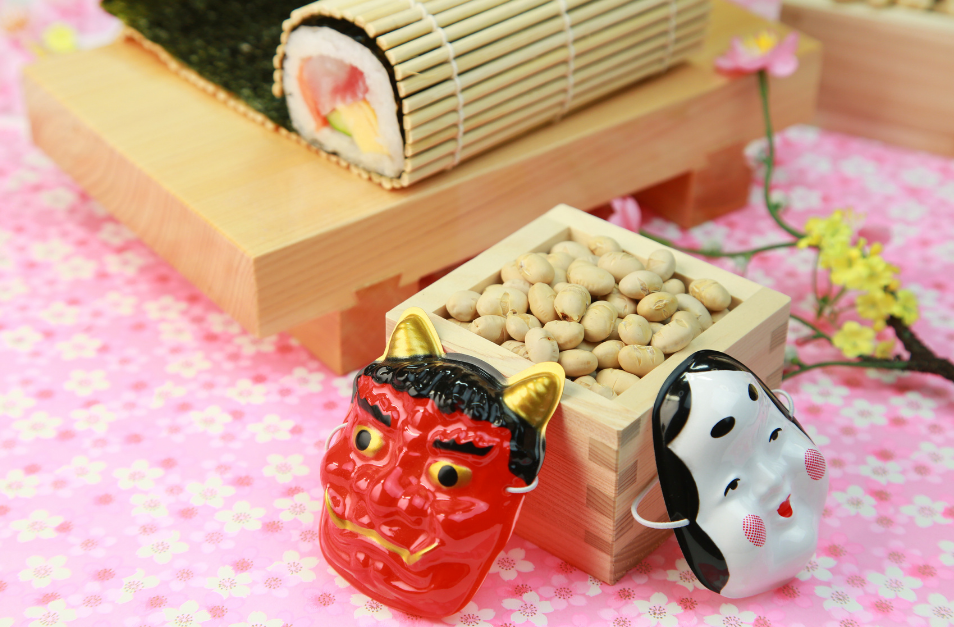 The day before spring begins is known as Setsubun, which means 'seasonal division'. It's the time when Japanese people ward off bad fortune by throwing soybeans to a masked demon and chant, "Oni wa soto, fuku wa uchi (Out with demons; in with fortune)!" You'll find this activity held in big shrines, where priests will throw them to a crowd. This year, Setsubun falls on February 3.
This year, many Setsubun festivals have been canceled due to the coronavirus. However, you can still head down to Zojoji Temple.
Period: February 3
Opening hours: Zojiji Temple
Fee: Free
Location: Zojoji Temple, 4-7-35 Shibakouen, Minato-ku, Tokyo
Website: Zojoji Temple: https://www.zojoji.or.jp/
Several places in Tokyo are still celebrating Setsubun. Check out where you can participate or watch Setsubun in our sister blog here.
7. Winter Orchid and Botanical Fair 2022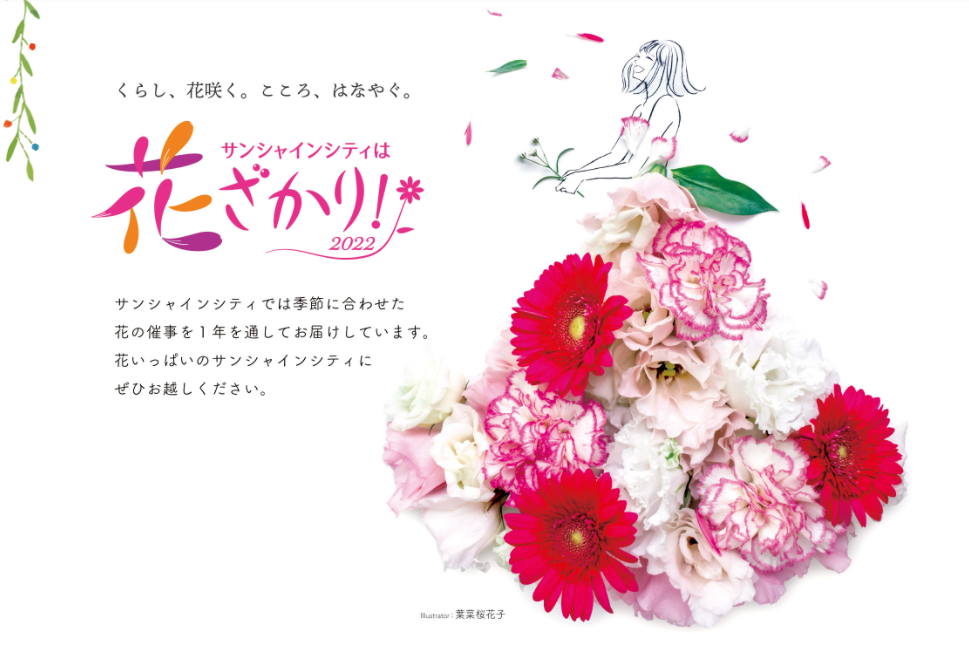 Aside from the aquarium located in Sunshine City, you can enjoy the Winter Orchid and Botanical Fair 2022 for a limited period of time. As part of the Sunshine City Hanazakari event, a huge variety of blooming flowers and insectivorous plants will be on display. Get to see plants such as cattleya, paphiopedilum orchids and nepenthes in person. Those who are interested in expanding their home garden collection can check out their pop-up stalls too. With over 40 stalls, there is something there for everyone.
Period: February 17 to February 20
Opening hours: 10:00-18:00 (closes at 15:00 on the last day) 
Fee: Free
Location: 3-1 Higashiikebukuro, Toshima-ku, Tokyo
Website: https://hana-zakari.jp/
8. Reason for Painting Exhibition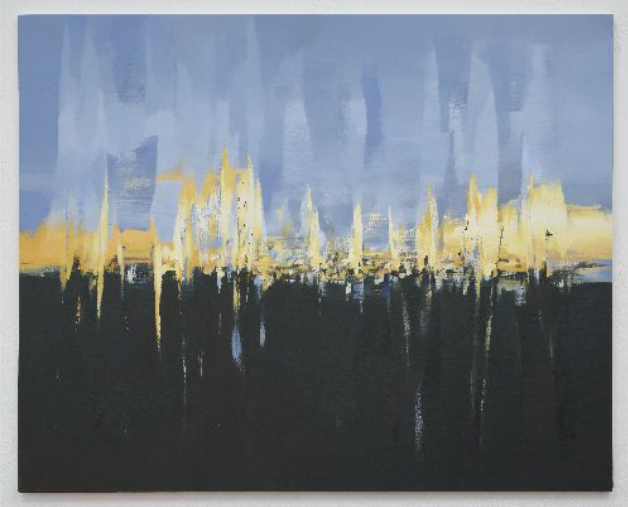 Located at Mitsukoshi Contemporary Gallery lies a collaborative exhibition of three emerging Japanese artists, "Reason of Picture". Works from Rena Sanpei, Yukari Motoyama and Yang Hiroshi will be showcased. Reina Sanpei expresses human perception from impressions she gets in her daily life. Yukari Motoyama reconstructs the different elements they see and shows them through their work. They have a more futuristic style through different techniques such as quilting. Yang Hiroshi focuses on pop culture, choosing to embellish his creations with humor that often makes the overall result surrealistic. He incorporates cultural icons with his own life that brings warmth to audiences.
Period: February 2 to February 14
Opening hours: 10:00-19:00 (closes at 17:00)
Fee: Free
Location: 1−4−1, Nihonbashi Muromachi, Chuo-ku, Tokyo
Website: www.mistore.jp
9. VenusFort Thankful Carnival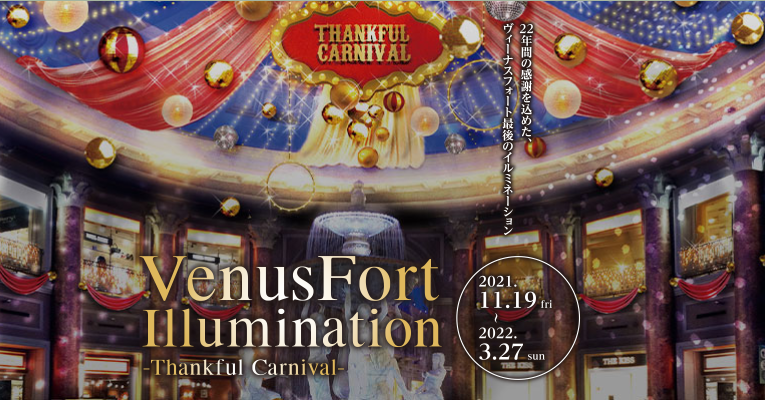 If you have yet to visit VenusFort, a shopping mall in Odaiba, be sure to grab the chance before it's too late — the venue will be closed for good in spring 2022. As a farewell event and thank-you gesture, they will be having their final illumination. The place is packed with lights and many photo-taking spots to capture your memories here at this place. At the fountain square, you can enjoy a 3-minute show called "Thankful Carnival Show" amidst the decorations. Other highlights here include a 7-meter tall illuminated reindeer and a large elk-shaped installation. Come and soak in the European atmosphere and dazzling decorations while you still can.
Period: Until March 27
Opening hours: 11:00-20:00
Fee: Free
Location: 1-3-15 Aomi, Koto-ku, Tokyo
Website: https://www.venusfort.co.jp/2021illumination/

10. Tadao Ando: The Act of Drawing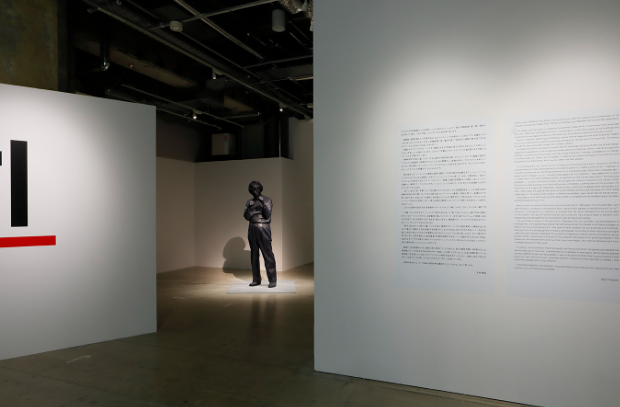 Takeo Obayashi unveils his personal collection at the What Museum in the Warehouse Terrada Complex. A chairman of the Aichi Triennale 2022 organizing committee, Obayashi is known for having one of the largest corporate art collections in Japan. 
Tadao Ando: The Act of Drawing is mapped into three thematic sections, but all of them is an ode to Tadao Ando, a renowned Japanese self-taught architect. In the first section, "Tadao Ando Draws", you'll discover Ando's earlier sketches and 15 two-dimensional works. The next one, "Between the City and me", you're drawn to see cityscapes taken by various artists. Finally, "Self-History" is Obayashi's own curation. 40 contemporary works from various artists.
Period: Until February 13
Opening hours: Tuesday – Sunday 11:00-18:00 (Last admission at 17:00)
Fee: General Admission ¥1,200 | University/Vocational School Students ¥700 | School Students 18 and under ¥500 | Free for those 15 and under
Location: 1-33-10 Higashishinagawa, Shinagawa-ku, Tokyo
Website: https://what.warehouseofart.org/en