Back to blog
10 Things to do in Tokyo in January 2022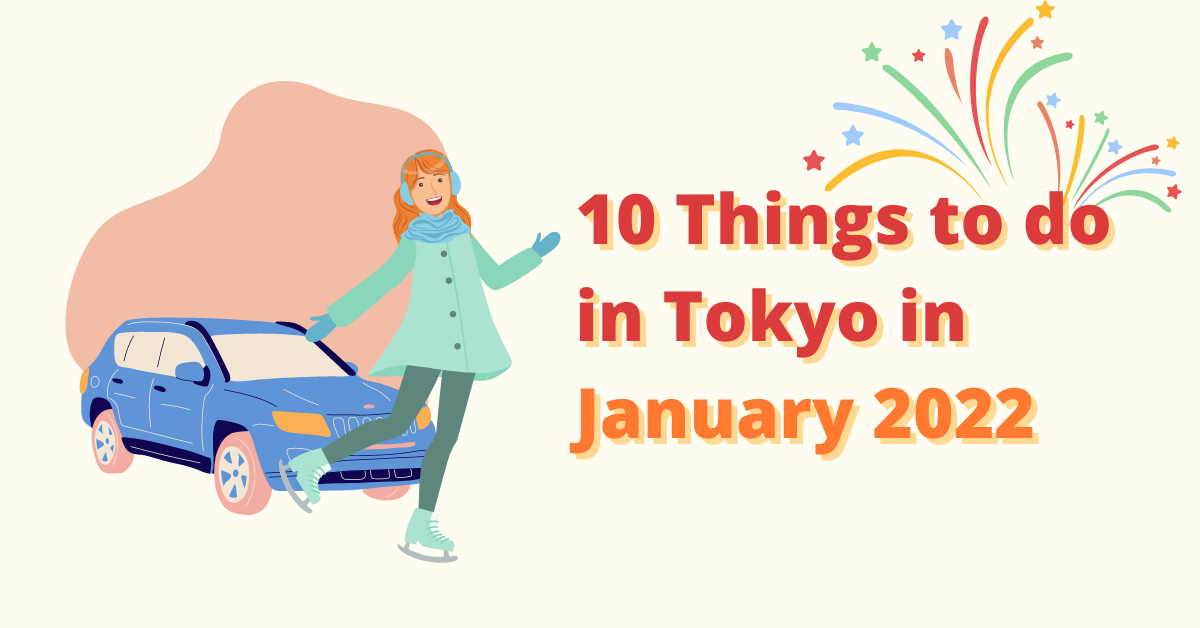 As December draws to an end, it is time for a new year to begin! If you are unsure of where to go this New Year, check out this article for fun and interesting things to do in Tokyo in January. Be it attending New Year Parties or visiting a shrine to pray for blessings, there is something here for everyone. Bring along your friends and family to celebrate the warmest time of the year (despite the cold, of course).
Coto Community New Year Party
Coto Academy Iidabshi is hosting a New Year Party and you are invited! Bring along your friends to enjoy the many fun activities planned for you. There will be games, performances, a photo booth and calligraphy workshop available, so do not worry about being bored. There is something for everyone! The participation fee costs 1,000yen, and it includes a drink and a light meal to ensure that you do not play on an empty stomach. Click here to register and see you there! 
Date: January 15, 18:00–20:00
Price: ¥1,000 
Address: 4-9-4 Iidabashi, Chiyoda City, Tokyo 102-0072
Website: community.cotoacademy.com/event
Hatsumode (初詣)
For those who do not know, 初詣 Hatsumode refers to the first visit to a shrine or temple in the New Year as it literally means "The first (hatsu) shrine visit (mode)". 
The beginning of the new year is when you usually see flocks of people gathering and taking the time to visit shrines or temples all over Japan. Hatsumode is an important Japanese tradition where people usually pray for good luck in the year ahead as well as appreciate last year's health and happiness. 
Many shrines all over Japan organize hatsumode festivities that usually happen across the first few days of the year. The event usually includes festive food stands, long lines of people lining up to enter the main hall as well as lucky charms. Tokyo itself is home to many shrines and temples all over the city. Here are some popular Shrines and temples you can visit in Tokyo.
1. Kanda Shrine (神田明神)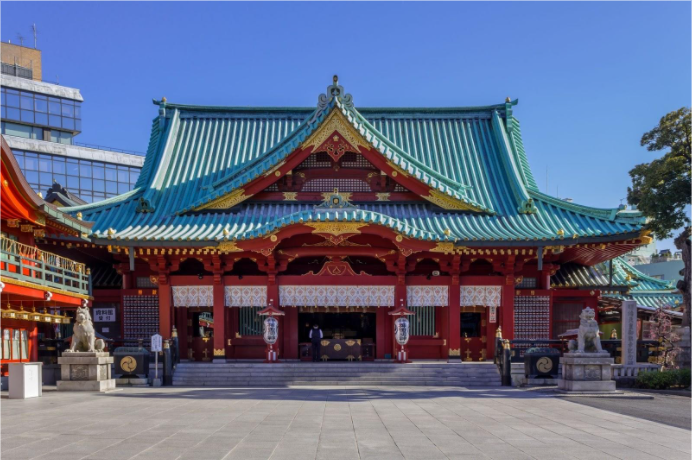 Located in Chiyoda, Tokyo, Japan, Kanda Shrine has a history of over 1,300 years. People who visit this shrine usually come to pray for prosperity and good luck in marriage and business. This is because Kanda Shrine is where 2 of the 7 Gods of Fortune are enshrined — Daikokuten, who presides over bountiful harvests and matrimony as well as Ebisu, the god of fisheries and businesses. 
Address: 2-16-2 Sotokanda, Chiyoda City, Tokyo 101-0021
2. Yushima Tenmangu (湯島天神)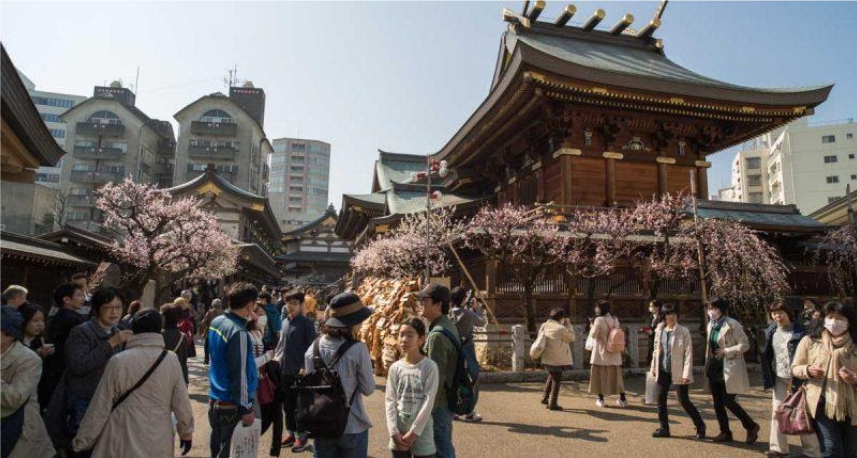 Yushima Tenmangu Shrine enshrines Sugawara no Michizane, the god of scholarship and learning and is the most famous shrine for a student's success in Tokyo. People usually visit this shrine to pray for good grades and heightened knowledge. You would see pools of students and young adults write their academic wishes on ema prayer plaques.
Address: 3 Chome-30-1 Yushima, Bunkyo City, Tokyo 113-0034
3. Tokyo Daijingu (東京大神宮)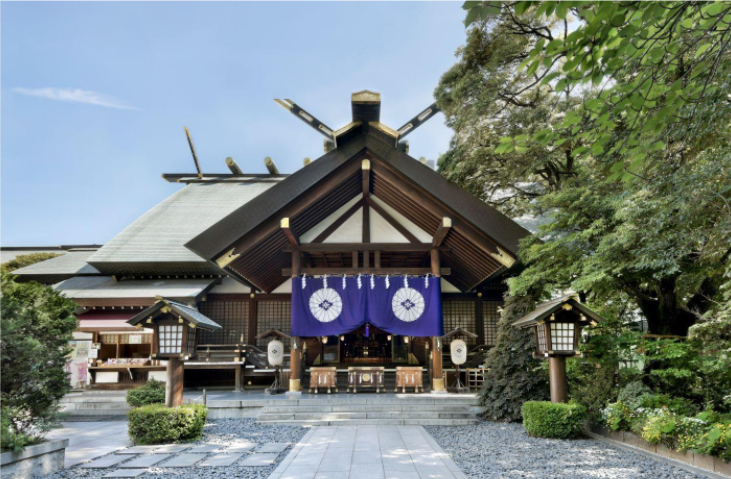 Tokyo Daijingu is one of the top 5 shrines in Tokyo that is specially dedicated to finding relationships. Tokyo Daijingu Shrine was the first shrine in 1900 to hold a wedding ceremony. It has since been known as a shrine for prayer to finding a partner and having a successful marriage.
Address: 2 Chome-4-1 Fujimi, Chiyoda City, Tokyo 102-0071
January Grand Sumo Tournament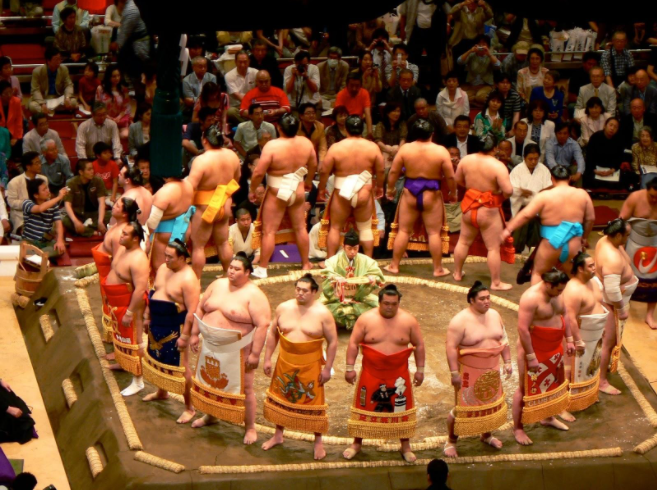 The Grand Sumo Tournament can actually be the highlight of your trip to Tokyo. It is essentially one of the most traditional, exciting and incredible experiences one can have in Tokyo. The first Sumo Grand Tournament will kick at Tokyo's Ryogoku Kokugikan Sumo Stadium.
You don't need to worry about missing out on tournaments as Sumo matches usually take place throughout the day. So you can always leave the arena and return when you like as long as you purchase a ticket. 
For the event, there are two types of tickets. First is a Japanese-style box where you sit on the floor (Tatami Seating). The second type of ticket is the arena seat which is basically arena seating. 
When: January 9–23
Address: 1 Chome-3-28 Yokoami, Sumida City, Tokyo 130-0015, Japan
Website: www.sumo.or.jp
Furusato Matsuri Tokyo

Ever heard of Furusato Matsuri Tokyo  (ふるさと祭り東京)? It is a large event featuring famous traditional festivals and regional dishes all across Japan. Taking place at Tokyo Dome, drop by the place to try out over 400 regional specialties all gathered at one place. You will also get to understand more about the different unique cultures and traditions spread out across Japan, without having to travel the distance. Gather around the main stage to enjoy traditional performances while enjoying your food. If you have always wanted to get to know the whole of Japan at one spot, this is your chance!
When: January 10–23
Price: ¥1,800
Address: 1 Chome-3-61 Koraku, Bunkyo City, Tokyo 112-8575, Japan
Website: www.tokyo-dome.co.jp
Midtown Ice rink

As the largest outdoor ice skating rink in Tokyo, Midtown Ice Rink is surrounded by greenery and night illuminations once the sky turns dark. Midtown Ice Rink has been running for over 13 years now and can be considered as one of the best winter traditions in Tokyo and a must-visit place! If you do not know how to ice skate, they offer one-coin skating lessons for ¥500, with each session is scheduled for 30 minutes. Why not experience a fun and exciting experience in a festive atmosphere right here in Tokyo? Just remember to bring your own gloves so you don't have to pay extra!
Price: Weekdays: ¥2,000 for adults | ¥1,500 for children | Weekends: ¥2,500 for adults | ¥2,000 for children
Address: 9-7 Akasaka, Minato City, Tokyo 107-0052
Website: www.tokyo-midtown.com
Tokyo Auto Salon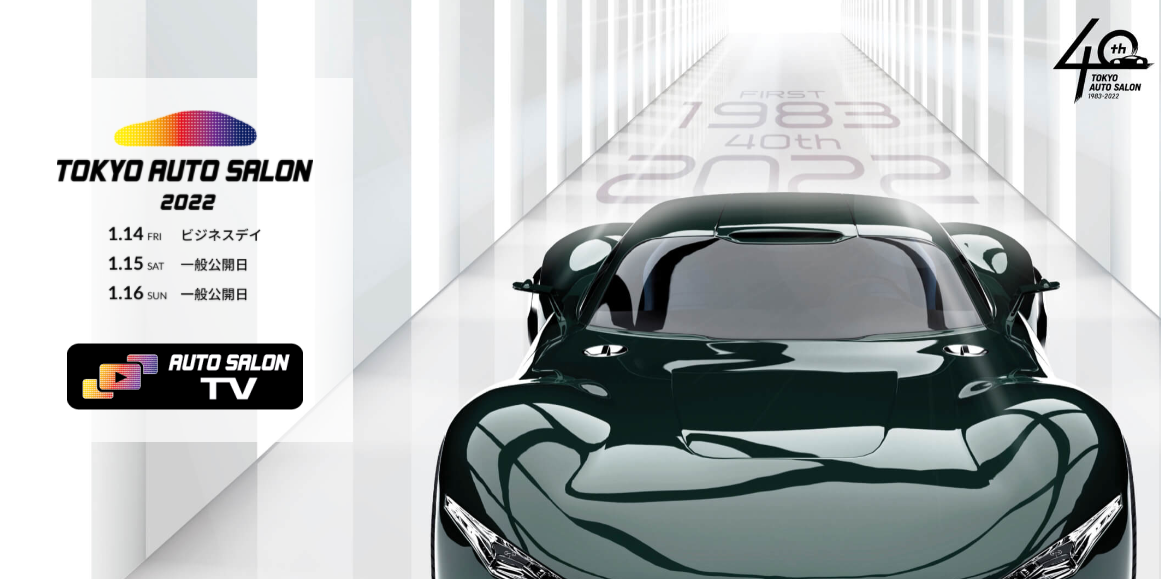 Tokyo Auto Salon is well known as one of the biggest motor shows in the world. Public access only begins on January 15th, so hurry and grab your tickets now before they are sold out! It is not to be missed if you are a big fan of automobiles, as big brands such as Subaru and Mitsubishi will be revealing new concept cars during the show. It is also perfect for viewing special customized cars that you will never see in your daily life on the street.
When: January 14–16
Price: ¥3,000
Address: Makuhari Messe Event Hall, 2 Chome-2-1 Nakase, Mihama Ward, Chiba, 261-0023, Japan
Website: www.tokyoautosalon.jp
Matsuda Wintersweet Tree Festival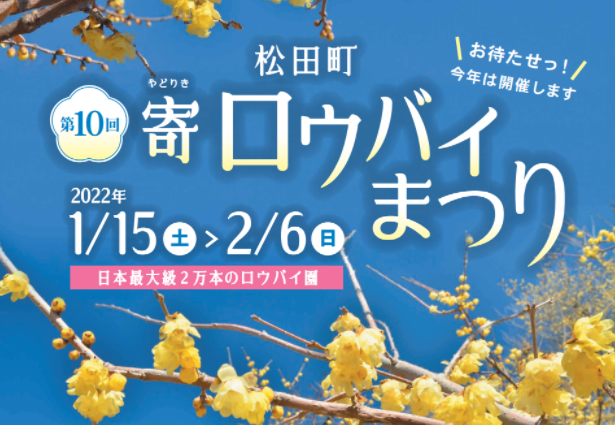 If you love nature, this place is for you. Here at Matsuda Yadoriki Roubai Park lies a huge field of over a thousand wintersweet trees. Soak up the relaxing atmosphere surrounded by countless yellow flowers and their lovely distinct fragrance. You can also grab a bite from the cafe here and make your visit an unforgettable one with something from the souvenir area. Opening from 9:00 am to 4:00 pm, be sure to not miss out on these beautiful blooms.
When: January 15–February 6
Price: ¥500
Address: 2951 Matsudasoryo, Matsuda, Ashigarakami District, Kanagawa
Website: https://town.matsuda.kanagawa.jp/site/roubai10/
Handmade in Japan Festival 2022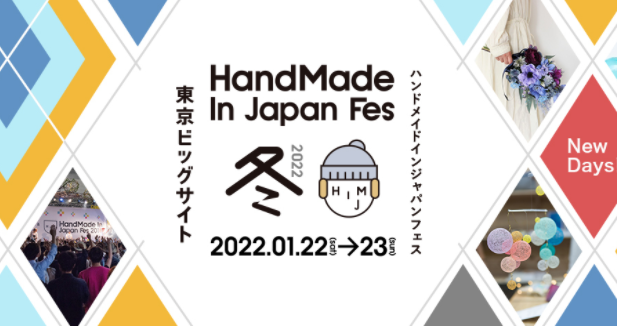 Another large festival in Japan is the "HandMade in Japan Fes". The event hosts over 3000 different creators from all over Japan. Before Covid, there used to be creators from neighboring countries too. This year, the theme is 'Minna no Takarajima' which means 'Everyone's treasure island' in English. This is in the hopes that everyone who visits the festival will find their own treasure island amongst all the different products offered. Products sold there are traditional, contemporary and a mixture of both concepts, so there is definitely something for everyone. If you are interested in getting a handmade gift or wish to support local creators, purchase their advance tickets here today!
When: January 22–23
Price: One-day pass ¥1,500 | Two-day pass ¥2,500 (Advanced ticket available)
Address: Tokyo Big Sight, 3-Chome, Ariake, Koto-ku, Tokyo
Website: https://hmj-fes.jp/
Shinjuku Southern Terrace Illumination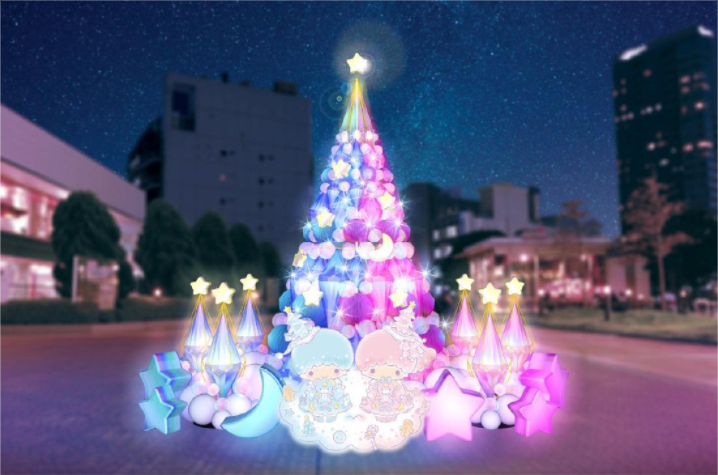 In collaboration with the popular Sanrio characters Little Twin Stars (Kiki and Lala), the "Little Twin Stars x Shinjuku Southern Terrace Twinkle Color Christmas 2021" is held until winter ends in February.
One of the highlights of the events is the huge 4m Christmas tree that has been decorated with lights and decorations of the theme colors of Little Twin Stars which are pink and blue lights. The illuminations can be enjoyed both during the day and at night. You can also appreciate the 350-meter long tree-lined promenade lit by over 120,000 soap bubble balls that have been hung along the Shinjuku Southern Terrace. All this is to bring out the theme of a "fantastical Christmas party". 
When: Until February 14
Price: Free
Address:  2-2-1 Yoyogi, Shibuya City, Tokyo 151-8583
Website: www.southernterrace.jp
Strawberry Buffet at Hotel InterContinental Tokyo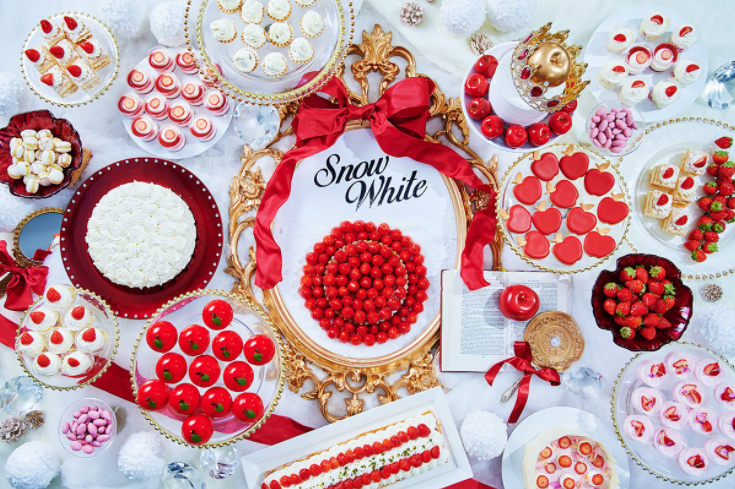 With the season for strawberries just starting in January in Japan, strawberry dessert buffets are available at a number of hotels in Tokyo. One popular strawberry buffet you can visit is the "Strawberry Snow White". Enter the princess-like ballroom that has been fully draped in pure white decorations, symbolizing Snow White's trademark visual. Get the chance to have a feast of strawberry-related desserts and cuisines that are both savory and sweet.
Price:  Weekdays ¥5,100 (adults) and ¥3,300 (children) | Weekends ¥5,900 (adults) and ¥3,300 (children)
Address: 1-16-2 Kaigan, Minato City, Tokyo, Hotel InterContinental Tokyo Bay
Website: Hotel InterContinental Tokyo Bay