Back to blog
What's New From Coto Japanese Language Club: December 3–10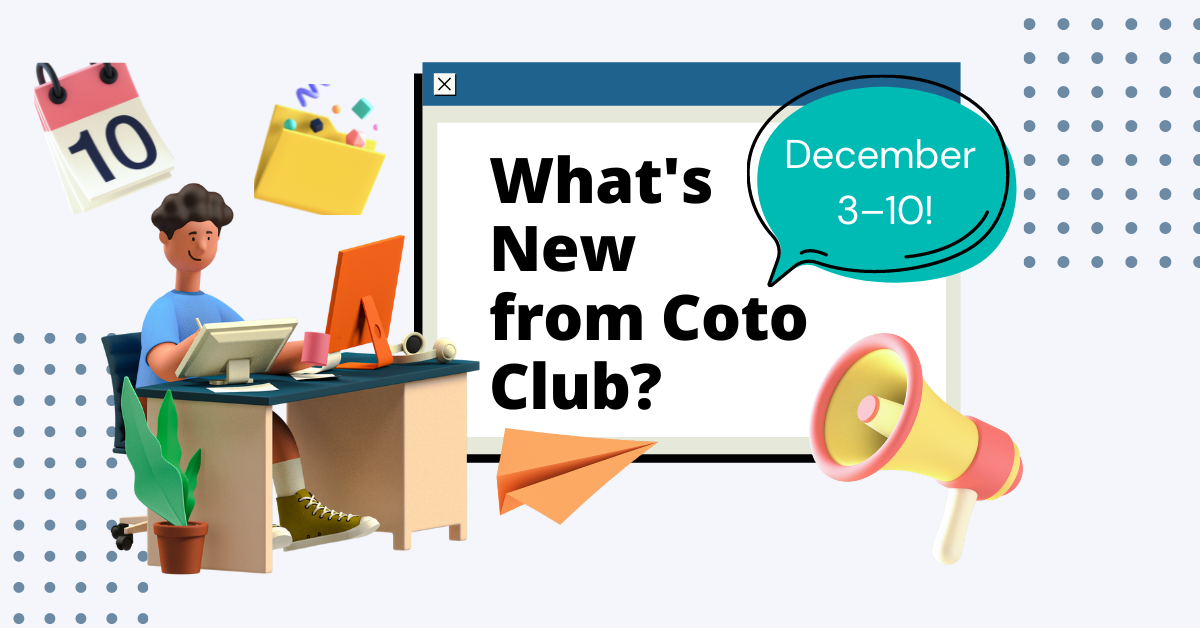 What's new from the Coto Japanese Club? This week, browse our upcoming part-time courses. For anyone taking the JLPT exam next year (July 2022), we suggest opting for our JLPT Prep Course.
Taking the JLPT exam this year? Just a reminder: it will be held on Sunday, December 5. Make sure you've confirmed the time and place. Seriously, running to the exam hall five minutes before the doors are closed? Not recommended (we've been there).
Also, save up before Christmas with our limited-time Christmas lesson bundle. Get 2 free lessons by purchasing 48 lessons — at a 5% discount (more of that below)!
Jump to:
JLPT Preparation Course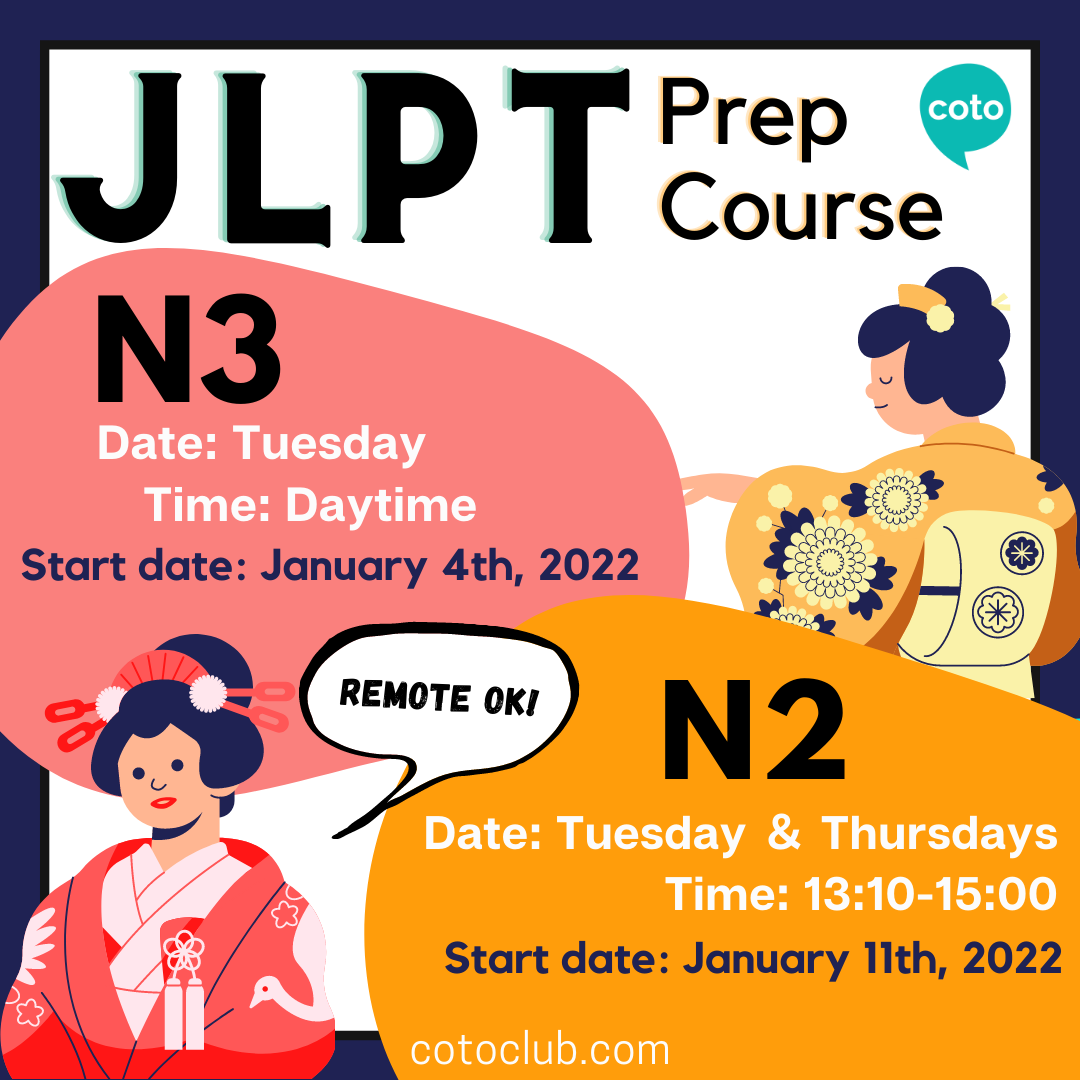 How ready are you to take the JLPT exam next year? The first JLPT test in 2022 is scheduled around July. Grammar. Vocabulary. Reading. Listening. No matter which level you're taking, the components are all the same.
Luckily, we've discovered powerful ways to help you pass the JLPT. We will give you learning tips and the best methods to solve even the trickiest section.
Courses are aimed to give students full comprehension of the test contents over a one-year period.
JLPT N2 preparation course
Date: Tuesday and Thursdays
Time: 13:10-15:00
Start date: January 11, 2022
JLPT N3 preparation course
Date: Tuesday
Time: Daytime
Start date: January 4, 2022
Got any questions? Contact us at info@cotoclub.com if you are interested in our JLPT prep course.
Christmas Present From Coto Club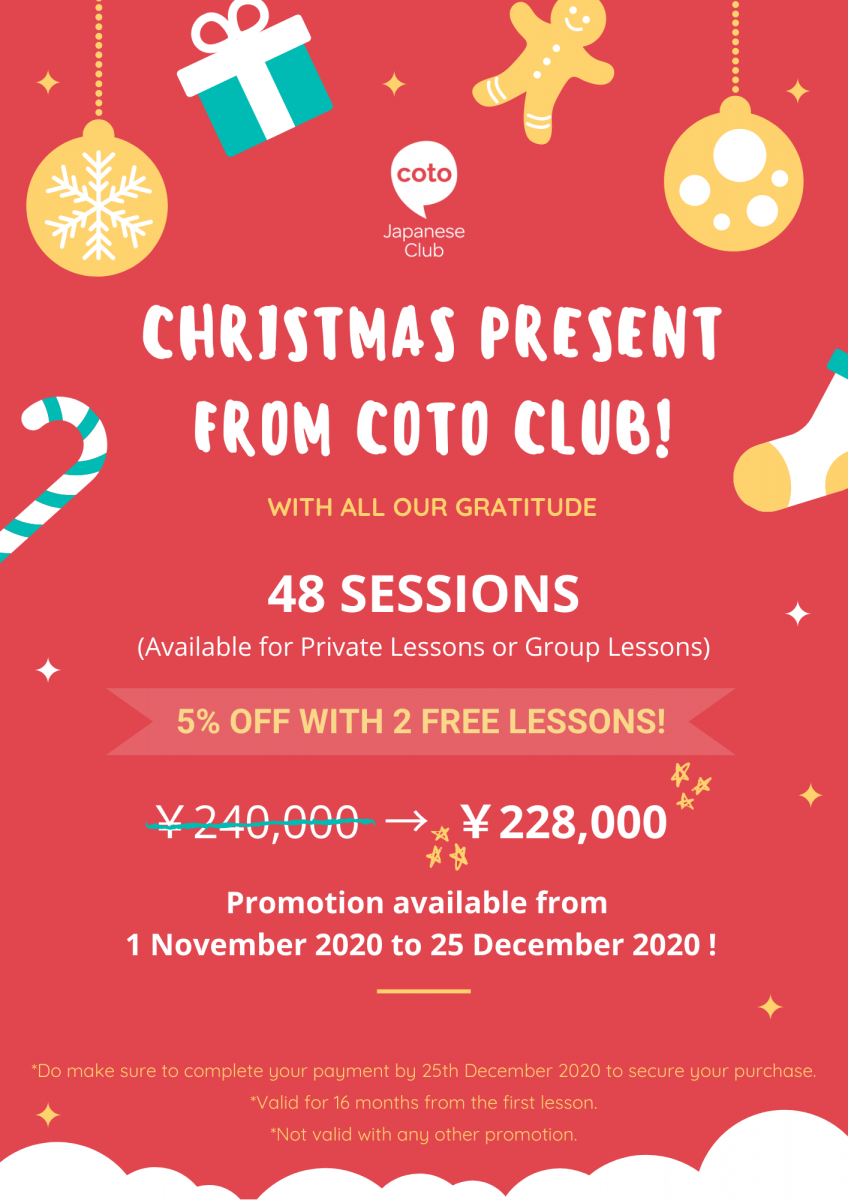 The perfect Christmas deal from Coto arrives. The Coto Club is offering a 5% off coupon with 2 free lessons – for a 48 session bundle. This means you will get 50 lessons, with one session at only ¥4,560. This deal is available for private and part-time lessons.
There's a catch: you can only purchase it until December 24, right before Christmas.
※ Not available with any other promotions.
※ Valid for 16 months from the first lesson
※ Payment must be completed by December 4
Not The Course You're Looking For?
Don't worry. We have other courses that might suit your schedule, level, and pace better.
Through our free Japanese assessment, we will assign the most appropriate Japanese language level that best fits your current Japanese skill and learning goal.
We also offer a free consultation service. You can send us a direct message at info@cotoclub.com. for any inquiries.