Back to blog
Christmas Gift Voucher from Coto Club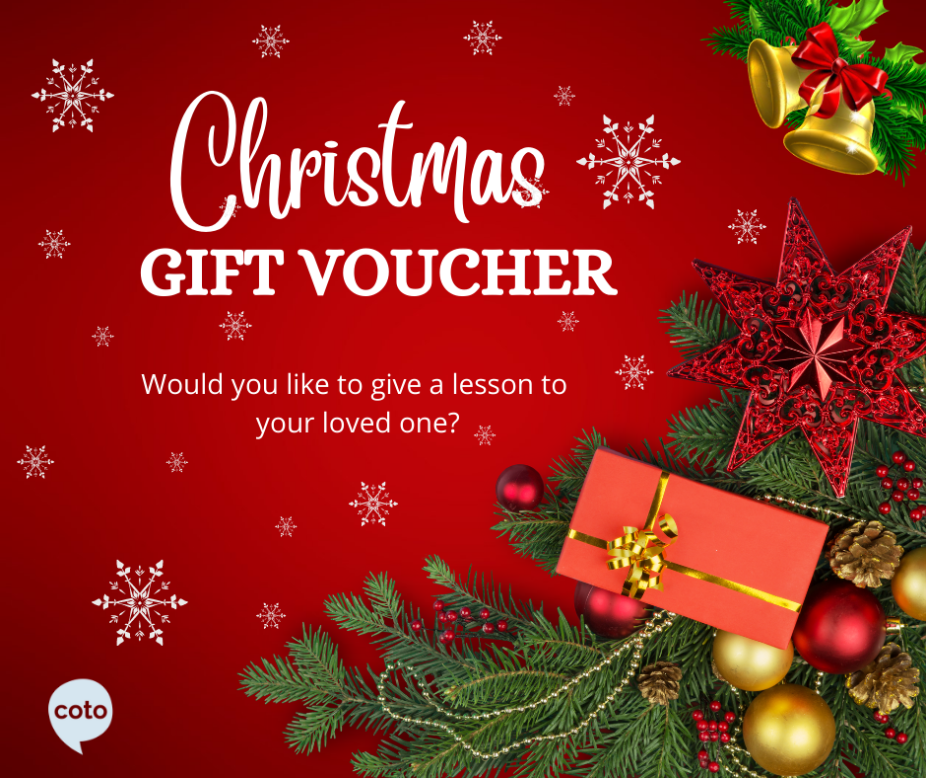 友人やご家族へのChristmas presentにどうですか?♪
Looking for the perfect Christmas present for your coworkers, friends or family members? A present doesn't have to be something tangible. This year, you can opt away from typical Christmas mugs and scented candles for something more productive and long-lasting: a gift voucher for up to three private or part-time sessions at Coto Japanese Club.
For a limited time, you can purchase Japanese sessions and get one free session. The tickets can be given to people who have never taken Japanese lessons at Coto Club 
Christams Gift Voucher
2 session = ¥12,000 (+ 1 session free)
5 session = ¥30,000 (+1 session free )
10 session = ¥56,000 (+1 session free )
20 session = ¥108,000 (+1 session free )
Where Can You Take Them?
Voucher can only be used at the Coto Club in Azabujuban. 
How Long Is a Session?
For one session, you can choose between private lesson (50 minutes) or part-time lesson (100 minutes. Voucher expires on November 2022 regardless of the date you first use them. 
Can I Use It For My Own?
We want to plan the perfect Christmas moment for you. While we'd love to give the best promotion to our students, we think Christmas is the best time to share. This is why for this particular voucher, it can only be used by the person you're giving it to.
If you're looking for your Christmas present, we still have another Christmas deal that runs until December 24.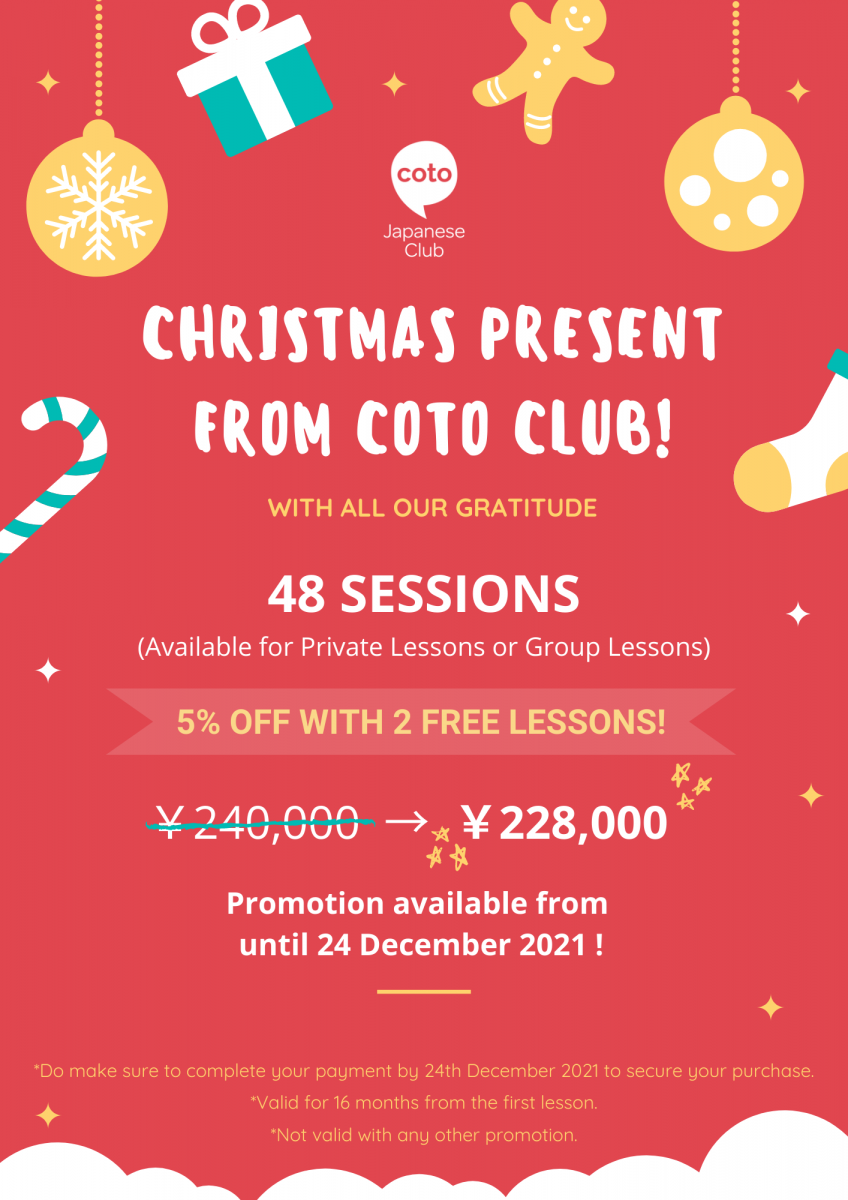 Interested? Contact us at info@cotoclub.com for any inquiries or purchases.