Back to blog
Japanese Film Night : "Ohayo" Directed by Yasujiro Ozu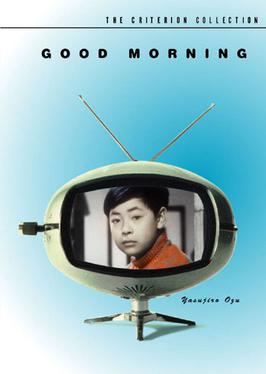 Japanese Film Night in March 
Ohayou (1959)
Directed by Yasujiro Ozu
Comedy. In colour with English subtitles.
Ohayou can be described as an affectionate portrait of a small Japanese community lurching towards modernity. In a series of comic vignettes, the film shows the misunderstandings, emotions and forced intimacies between close neighbours. The director is famous for his symmetrical composition, which is now very popular in Wes Anderson's films. Ozu wanted to get to the heart of ordinary Japanese people's lives and much of the film comprises low-angle shots (so-called "tatami shots") in rooms with shoji screens, futon pallets and tatami mats. This is a charming and beautiful film full of laughter and poignancy.
event
Japanese Film Night – March

Film Night offers the chance to watch classic and recent Japanese films (with English subtitles) with your Coto friends. The evening will include a brief introduction to the film and a short discussion at the end. Learn more about the event from Japanese Film Night : "Ohayo" Directed by Yasujiro Ozu

Dates

March, 22nd 7pm-

Venue

3F Azabu Shinwa buiding
2-11-5 Azabu-Juban,
Minato-ku, Tokyo 106-0045

Price

Free

Sign up at coubic.com

or email info@cotoclub.com

---