Back to blog
What's New From Coto Japanese Club: December 10–17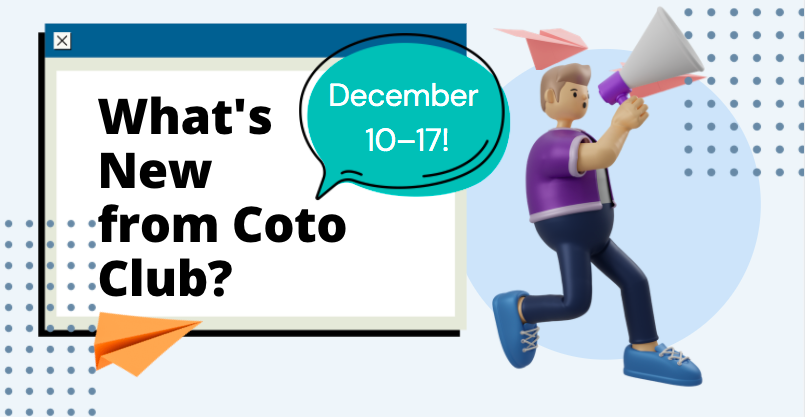 What's new from the Coto Japanese Club? This week, check out our exclusive Christmas gift voucher. For anyone taking the JLPT exam next year (July 2022), we suggest opting for our JLPT Prep Course.
Missed last week's update? Head to our previous newsletter blog to always stay in tune with what's going on.
Jump to:
Christmas Gift Voucher from Coto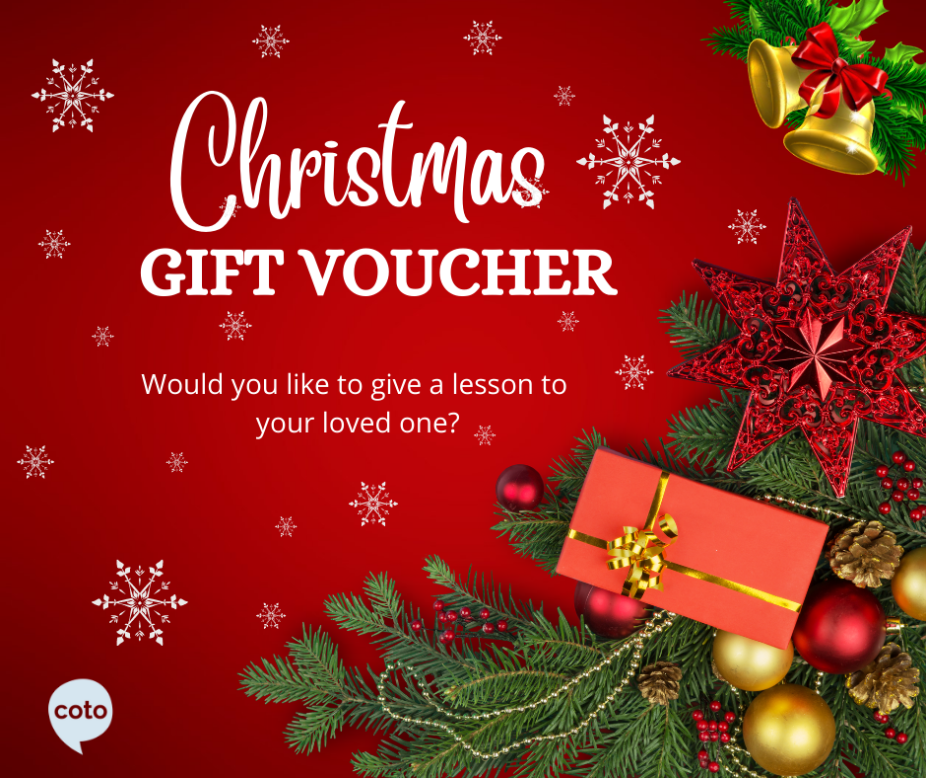 友人やご家族へのChristmas presentにどうですか?♪
Looking for the perfect Christmas present for your coworkers, friends or family members? A present doesn't have to be something tangible. This year, you can opt away from typical Christmas mugs and scented candles for something more productive and long-lasting: a gift voucher for up to three private or part-time sessions at Coto Japanese Club.
For a limited time, you can purchase Japanese sessions and get one free session. The tickets can be given to people who have never taken Japanese lessons at Coto Club (you cannot use it for your own use).
Christams Gift Voucher
2 session = ¥12,000 (+ 1 session free)
5 session = ¥30,000 (+1 session free )
10 session = ¥56,000 (+1 session free )
20 session = ¥108,000 (+1 session free )
* For one session, you can choose between private (50 mins) or part-time lesson (100mins)
* Expiration date until November 2022
Interested? Contact us at info@cotoclub.com for any inquiries or purchases.
Winter Break for Coto Japanese Club
Our club will be taking a break for Christmas and New Year, so be sure you enter the classroom when no one is around.
Winter break: Saturday, December 25 – Monday, January 3
Classes will resume on Tuesday, January 4 (classes until December 25 will be held normally).
Not The Course You're Looking For?
Don't worry. We have other courses that might suit your schedule, level, and pace better.
Through our free Japanese assessment, we will assign the most appropriate Japanese language level that best fits your current Japanese skill and learning goal.
We also offer a free consultation service. You can send us a direct message at info@cotoclub.com. for any inquiries.